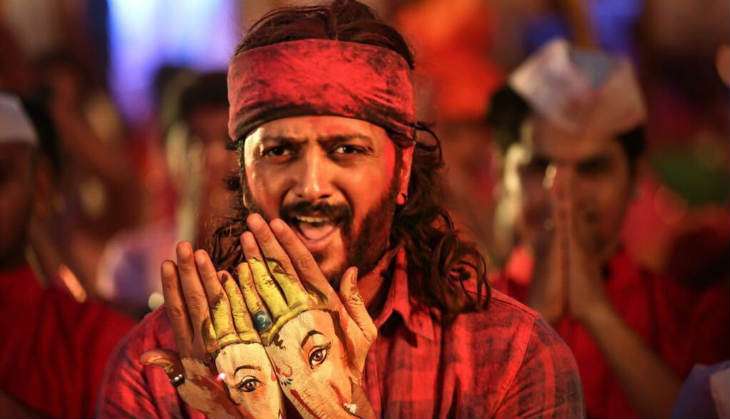 Banjo marks the Hindi film debut of National Award winning director, Ravi Jadhav. The film starring Riteish Deshmukh and Nargis Fakhri is set in Maharashtra and chronicles the journey of an underdog.
In an exclusive interview with Catch, Ravi Jadhav spoke abut him being one of the first ones to make a film on Banjo players in India and his very ambitious project, Chhatrapati Shivaji.
Excerpts from the interview:
What prompted you to make a film on Banjo culture in India?
The youth of our country are aware about the rock band culture, however few of them are aware about something called Banjo. Every lane has a Banjo Band and despite that they don't get the desired recognition and respect. There exists a band culture in India. There is a lot of similarity between the rock band and a Banjo band especially the aggression and attitude. You will be amazed to see that more number of people dance to the tunes of Banjo Band than a Rock Band in India but still the musicians don't get respect. The inception of this band is from the street and slum culture. I believe there is a new music waiting for us.
We have seen many stories of underdog's excelling in their respective field. How different in Banjo from others?
I wrote the story of Banjo in 2010. This is basically a journey from stomach to heart. It is very simple to give out this statement but there is a big philosophy in this. There are so many musicians who perform to earn but there are very few who perform from their heart. The day people start playing from their heart, they will start composing their own tunes and I see a big future for the Banjo Players. My film is a story about a group of band from Mumbai who leave a mark at global level. Street music exists in every state but there is a difference in the tunes.
Was Riteish Deshmukh your first choice to essay the titular role in the film?
Riteish Deshmukh was always my first choice for Banjo. Riteish is the biggest Marathi superstar right now and his presence will add onto the reach of my film. He was excited to work with me on this subject right from the word go. I always wanted an actor who had strong command over Marathi to get the nuances of a Maharashtrian right and who better than him?
After Banjo, you are directing Chhatrapati Shivaji Biopic. Could you give some insights on that?
Chhatrapati Shivaji might be a bilingual (Marathi and Hindi). We don't want to take anything loosely in that film because Shivaji Maharaj is a god for people in Maharashtra. Portraying him on screen is a very big challenge and if budget permits, the film will be a bilingual. The movie is expected to go on floors by January 2017. While Riteish would play the titular role in the film, we have Salman Khan on board to play a very pivotal part. I promise you, it is not a cameo but a very significant character.
Banjo is slated to release on 23 September 2016.