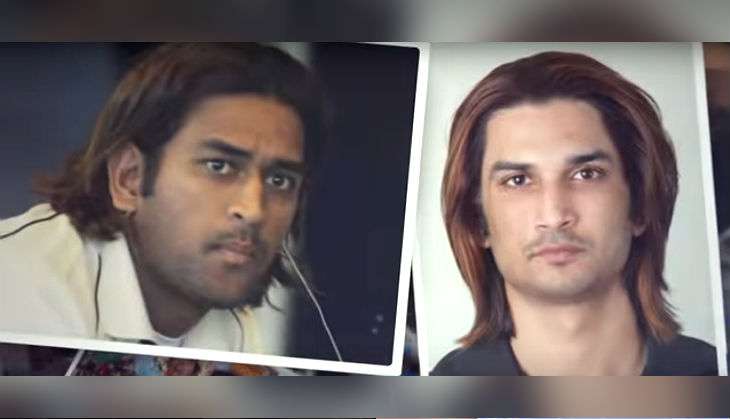 Bollywood is gearing up for yet another biopic on a sportsperson. This time, it's the current Indian skipper, Mahendra Singh Dhoni. The biopic, MS Dhoni: The Untold Story, is being helmed by Neeraj Pandey and features Sushant Singh Rajput in the titular role.
Also featuring Disha Patani, Kiara Advani and Herry Tangri, the film is slated to hit the screens on 30 September. But, is it the right time to come out with a biopic on a cricketer who is still kicking strong and doing stupendously well to make his country proud on the field?
Dhoni's childhood friend, business partner and the co-producer of MS Dhoni: The Untold Story, Arun Pandey says, yes. In an exclusive chat with Catch, Pandey revealed why he was so keen to make a film on Dhoni's life, how real would this film be and what all 'untold' does the film actually reveal. Excerpts:
The trailer of the film has generated tremendous response. How special is this for you?
Fans send us videos of their reactions on the trailer. And all the reactions show the kind of affection they have for Mahi (MS Dhoni). People are emotionally connected with this man.
How did you visualise Sushant Singh Rajput as your childhood friend MS Dhoni?
The biggest challenge first was to convince Mahi about the film. And once he agreed, we started looking for a perfect face with equal talent. I was flying from somewhere one day and I watched Sushant's Kai Po Che in the flight. I saw him bowling, fielding and talking about cricket and I thought he could be the perfect man to play Mahi. Moreover, I wanted someone who's raw, hard working and wants to deliver the essence on screen.
Also read: MS Dhoni Biopic: We don't intend to hurt Sourav Ganguly and Rahul Dravid, says Neeraj Pandey
So was Sushant Singh Rajput your first choice for the film?
Yes. He was the first choice.
In an interview with us, director Neeraj Pandey had revealed that it was you who approached him with the story to make a film on Dhoni. Why him?
I didn't know about him honestly. But, the moment I got to know he's the director of A Wednesday, I just decided that we have to convince him for our film. I was very impressed with his work already.
Why do you think this is the right time for a biopic on MS Dhoni? Biopics are usually made when sport persons have retired. However, Dhoni is still playing and doing wonders in his zone.
Mahi is a youth icon. And currently, our country has more than 70% young people. We wanted to show his journey so that it can inspire and motivate the youth. Films like this are Oscar winning films. And the kind of response we have got from the trailer, it proves that this is the best time to release a film on him (MS Dhoni).
Also read: #CatchChitChat: Kiran More on Sushant Singh Rajput, MS Dhoni & what makes a successful captain
Didn't MS Dhoni raise any objections with your decision of making a film on his life?
Bohot zada. Pehle toh daant ke bhaga diya. (He raised a lot of objections. He even yelled at me and asked me to leave). It took me around two years to convince him for the film.
So, when he finally agreed, did he have any reservations about certain incidents of his life that can't be shown on screen?
No. Absolutely not. He never, even for once, told anybody that 'you can't show this part of my life' or asked anybody to chop a certain incident from the story. He had given full liberty to the director and it was his decision completely to show what he wanted to. He shared everything from his childhood till today and they wrote it. Then, the research happened and drafts started coming out. In fact, he answered all the questions and clarified on the apprehensions Neeraj had about the story.
How real is MS Dhoni: The Untold Story?
If we're talking about reality, let me tell you that they haven't made any biopic in the world which is as real as this one is. The film is even shot on real locations.
Will the film glorify MS Dhoni?
Bilkul nahi. (Not at all). And this was the only thing Mahi wanted to be completely assured of that the film should not glorify him. One should realise that in the film, Dhoni's journey is important and not him.
The film had reportedly landed in a soup due to lack of funds. Is that sorted now?
No. It never happened. We always had enough funds. No shooting was stopped. All these are rumours. People talk, we can't stop them.
Also read: MS Dhoni: Here's why Neeraj Pandey chose Sushant Singh Rajput over Akshay Kumar
MS Dhoni: The Untold Story releases on 30 September.