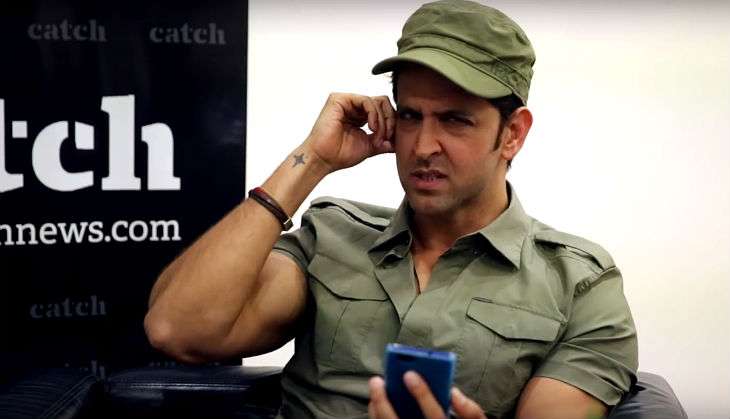 Hrithik Roshan is gearing up for his big Bollywood period drama - Ashutosh Gowariker's Mohenjo Daro. The actor portrays the character of Sarman, a protector of the old city, while Pooja Hegde enacts Chaani, the princess.
As Hrithik will be seen on screen after two years, his fans are eagerly awaiting Mohenjo Daro. However, is there anything different about HR's character in this film than numerous other roles he has played on screen? The actors says yes.
In a candid conversation with Catch on Mohenjo Daro and his audience, Hrithik explained how Sarman is unlike any of his earlier roles. According to him, what sets Sarman apart is his innocence.
Also read: Only I could have done a film like Mohenjo Daro: Hrithik Roshan
"Sarman's simplicity stands out in the film. He is a village boy and has never seen the outside world and he has that desire to understand how this world works. So when he comes to Mohenjo Daro and sees a structure with two floors, he feels completely surprised. I had to draw that simplicity in Sarman's character throughout the film. Sarman discovers himself through this journey and through his love for Chaani. So, a simple and a naive person becomes the leader eventually and establishes a new order of honour and love in Mohenjo Daro. I think that's something quite special about him."
As soon as Hrithik completed Mohenjo Daro, he shifted his focus to Kaabil, his next film. So, was Sarman that easy a character that easy a character to get out of? Hrithik said it's not just Sarman, it's what he manages with every character he portrays on screen.
"I don't think that as artistes, we need to get so attached to our creations that it gets difficult for you to get out of it. It should take you time to get into something but coming out should be rapid. This is also a kind of learning that they teach in Buddhism -- you create and once it's done, you wipe it off and create again," he explained.
Considering that Gowariker invested three years researching and meeting archaeologists to ensure the film's authenticity, Hrithik says he never needed to look through the research work forMohenjo Daro. He said:
"I had a director who was so involved in that research process that I never needed to be. I had a walking, reading, eating, sleeping encyclopedia with myself. If I had any doubts, all I had to do was to go up to him and ask and I used to get my answer as to what, why and where?"
Also read: Akshay Kumar's Rustom, Hrithik Roshan's Mohenjo Daro and their filmy Box Office clash tale
Mohenjo Daro, produced by Siddharth Roy Kapur for UTV Motion Pictures and Sunita Gowariker for Ashutosh Gowariker Productions Pvt. Ltd (AGPL), is slated to release on 12 August.