When it's Eid, it's time for festivities, food and Salman Khan's big Bollywood release. This year, on 6 July, Salman is bringing Sultan, directed by Ali Abbas Zafar, produced by Yash Raj Films, also featuring Anushka Sharma, Randeep Hooda and Amit Sadh, to the theatre nearest you.
The sports-drama, as Zafar puts it, is just not an action-entertainer but a film about life. The director says Sultan teaches one to rise up and fight till you win what you deserve.
Talking to Catch in Mumbai, Ali Abbas Zafar revealed various facets of making Sultan, how Salman Khan the person is different from Salman Khan the superstar. And what are his expectations from this YRF entertainer. Excerpts:
Also read: Why is witty Shah Rukh Khan at a loss for words over Salman Khan's rape remark?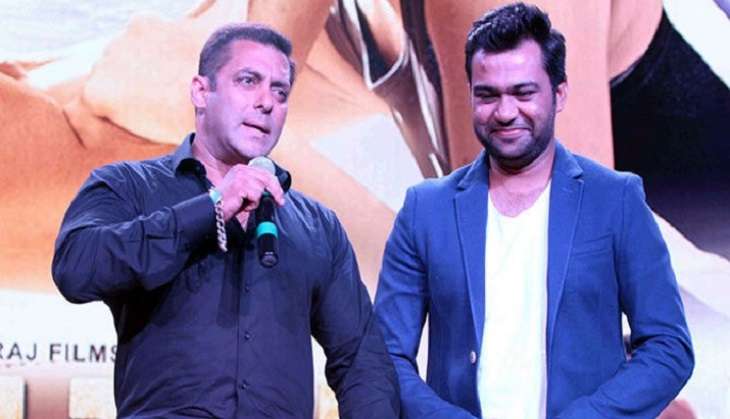 Salman Khan and Ali Abbas Zafar at Sultan trailer launch (IANS)
Filmmaking is a tiring job. How does it feel when your product gets popularity more because of an actor you have cast and not because it is your film?
When there is excitement around a film, it is always unnerving for the director because he is the first person who gets judged when a film is released. SK (Salman Khan) always jokes with me that 'Tum dekh lo apna, main toh dusri picture ke liye jaa raha hoon' (You see what you can do, I am moving on to another film).
As a director, it is always good when your film comes out with such high expectations because that's what you work towards while make a film. I think on this one, the kind of hard work that SK has put into the film is the most unnerving part.
As a director, how far do you think Salman Khan has justified the character you had fleshed out for Sultan?
When an actor is so committed to the project, it becomes the director's responsibility to not let him down. I don't even remember the last time Salman sported a particular body shape at the age of 50, which he shouldn't have done as it is very taxing on the body and it leads to health issues. He is 100 kg at one point in the film, 92 at another, and then 80.
What is your commitment with Sultan?
My only commitment to this film is with two people, my producer Aditya Chopra because he gave me the budget to make this film and my actor Salman Khan because he has done everything that the script demanded and he did everything that I wanted.
I am only answerable to Salman, more than anyone else.
Also read: 6 Pack Band's song Raula Paye Gaya with Anushka Sharma salutes the spirit of Sultan
Did Salman Khan object to anything you had proposed to him while narrating the script or during the shoot?
When I was narrating the script to Salman Khan, he reacted positively to everything except one thing and said 'Ye pehlwaan kya langot main ladega?' (will this wrestler fight wearing only a loincloth) and I said 'yes'.
Salman is actually a very shy guy, people think he is ready to remove his shirt for small things but it takes a lot to convince him to take that shirt off. He is a kind of rule-book for body building in this country and when you have that much pressure, everybody is going to judge the kind of body he has in the film.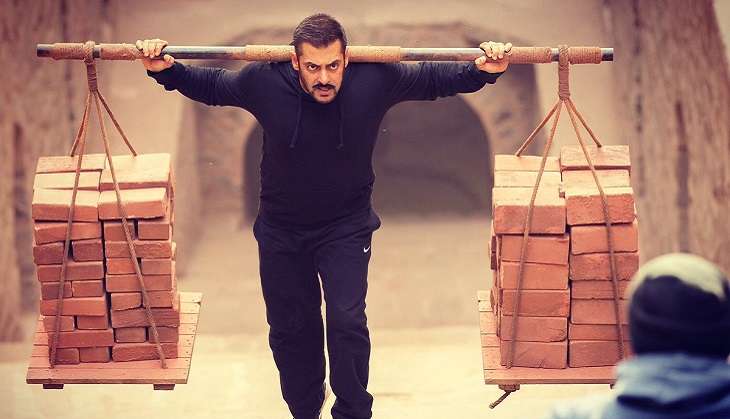 Salman Khan in a still from Sultan (Twitter)
So how did you convince him?
I convinced Salman over a period of time and the only costume that he had ever paid attention to was the langot as he used to be cautious about its length.
There's a wrestling teacher who trains international athletes in Delhi and he has trained Salman for the film, his name is Jagdish Kaliraman. Ever since he told Salman 'if you shoot the scene, you will have to wear the langot', Salman never questioned it.
There were reports that you were having a tough time shooting with Salman... Is there any truth to it?
Not at all. There is always hype about a Salman Khan film. People have built it up that he is a very difficult person... He is a bit moody, but who isn't? He has been acting over a period of more than 25 years and he has spent half of his life on film sets, it is bound to happen.
So, how do you see your Sultan experience with Sultan Ali Khan?
I have worked with many young actors, but this time I was working with someone who had so much experience already. The first thing that comes to my mind when someone asks me what Salman Khan means to you, is that he is one of the most honest actors I have worked with as with him, what you see is what you get. He will deliver what he has promised.
Also read: Salman Khan is different. Conversations with him are about family, not films, says Ali Abbas Zafar
You had hired action directors from the West for Sultan. How was their experience training Salman Khan?
My action team is from Los Angeles, the guys who have executed MMA have done almost every big film in Hollywood. When they met Salman, he underwent two and a half months of training.
They came to me one day and said 'He is just too good man. When we used to read about him on the internet we used to feel that this guy is very moody and he has many tantrums'.
But Salman was so good with them that one day they said 'we've worked with Sylvester Stallone, Matt Damon, all the big action heroes in Hollywood and he (Salman) is much better than them'. People say he has a special connect with the audience and a big reason for that is his honesty.
He does need to do the flamboyant kind of acting to make people understand his emotions. He is very minimalistic in his approach and that's the best thing about him.
Something about the action choreographers in Sultan...
We have three action choreographers; one is Larnell (Stovall), who has done the Mixed Martial Arts as MMA is still not a recognised sport in India, then there's Anal (Arasu), who has done the mud pit wrestling, he's an action choreographer from South India and had done Dabangg.
Salman had suggested his name to me and mentioned that he was really good in bringing new things to the table.
Then there's Jagdish, who was the wrestling coach.
Please talk about the action in Sultan.
Sultan isn't an action film where people are flying off bikes or roofs, it's sports action. When you see the film, the sport in the film is performed the way it is actually performed.
What are your views on Salman Khan singing all the songs of Sultan? What about Iulia Vantur singing for the film?
I am very fortunate that Salman did that for the album. When he told me that he wanted to sing all the songs of the album, I told him that YRF and I would be more-than-happy to have his version coming out before the film as it was only going to help us promote the film better.
I left everything to him and when that voice (Iulia Vantur) came in, I was shocked that she could sing so well.
Also read: Will Salman Khan's 'rape comment' controversy affect Sultan at Box Office? Trade analysts answer.
How did you zero in on Anushka Sharma to play the lead in Sultan?
For the longest time, we were looking for a new girl.
We auditioned 60-70 girls over a period of six months as I always thought a new girl will bring freshness to the film and at the same time will not have date hassles.
We couldn't find one and Anushka has already proved herself as an actress over a period of time and now she is a star. When I wrote that role (Aarfa's) on paper, I knew that I needed a strong actress to pull that role off.
I went to Anushka and narrated it to her and luckily she identified with the role. I always tell her that if she wouldn't have been an actress, she would have been a sportsperson because she is a very bad loser, she hates losing.
The only thing she was worried about was looking like a wrestler.
The coach, Jagdishji, trained her for over two and a half months for fours hours a day and when you see her, she has three strong matches in the film and she is super convincing as a wrestler.
Also read: Sultan director Ali Abbas Zafar: 'MMA trainers felt Salman Khan is better than Sylvester Stallone'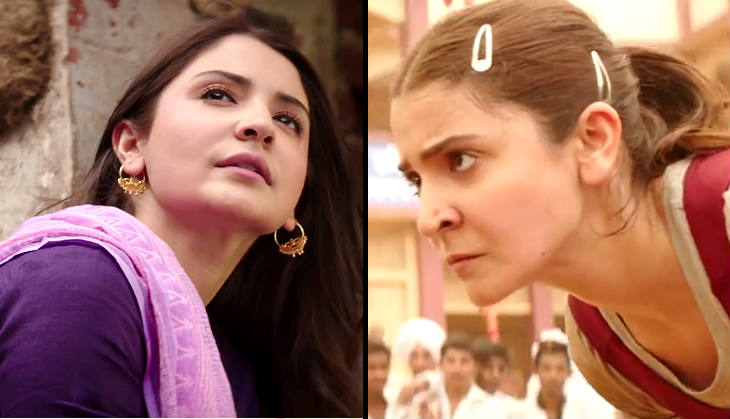 Anushka Sharma in stills from Sultan (YouTube screen grab)
How important is Sultan for your career?
Right now, in the state I am in, my career will depend on what happens on Eid (Sultan's release).
Do you always keep an actor in mind while scripting for a film?
I don't think so. It's all about what the script demands. Sultan is the first script that I have written with an actor in mind. Apart from that, Mere Brother Ki Dulhan and Gunday were written without any actor in mind.
When I write, I don't necessarily limit myself to thinking about a particular actor doing that part. It's not a good practice, because if that actor turns it down, you would be left with nothing.
When I write, I write with the thought that this is the character that I want to create and this is the best story I can narrate.
Also read: Trade analysts bet big on Salman Khan's Sultan, say sky is the limit for Ali Abbas Zafar film
Why did you decide to make a film on wrestling? You could have taken any other sports if you wanted to make a sports-drama.
I was playing a lot of sports while growing up and even in college, in Dehradoon and Delhi. When you start making films, there is always a favourite genre that you want to make.
But my first film was a romantic-comedy, as I wanted to play safe, so that it's a hit at the Box Office. Post that, I made a period action as I love the action of the '70s and the '90s.
After that, I got more confidence to do something which is close to me, and the genre we've grown up watching was Rocky, Raging Bull. So I wanted to do a sports drama which is about an Indian sport, and that's why I picked wrestling.
The sport has been played from the time of the Mahabharata, and for many years our wrestlers have been making us proud, but are not highlighted as much because all the stardom is going to the so-called 'cool sports'.
How creatively have you related sports with drama in Sultan?
When you watch Sultan, you'll realise that it is a very hopeful film, which is a parallel between sports and life. While playing a sport, you are bound to fall but you cannot play till the time you rise in life.
What is Sultan's USP?
I think the USP is first -- Salman has never been seen as an athlete, second - the Indian audience has not seen wrestling and MMA on the big screen.