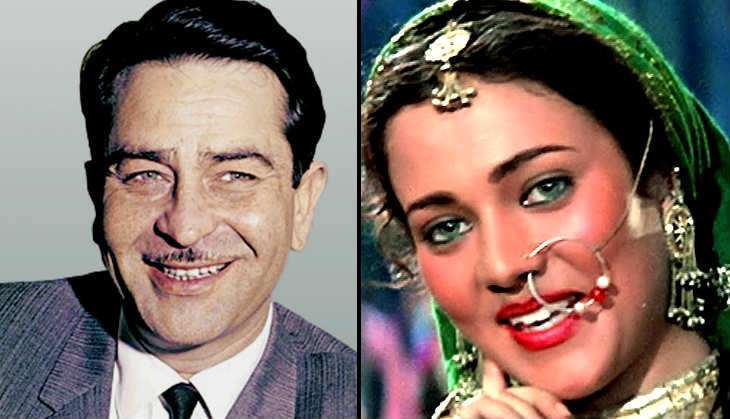 Raj Kapoor, fondly known as the greatest showman of Hindi cinema, died on 2 June 1988. However, his legacy lives on.
The 1985 film Ram Teri Ganga Maili is officially credited as the legendary actor-turned-director's last film.
The film, starring Mandakini, Rajiv Kapoor, Divya Rana, Saeed Jaffrey and Kulbhushan Kharbanda, told the story of a young woman named Ganga who is on a quest to find her long-lost lover.
Also read: From Raj Kapoor-Simi to Ranbir Kapoor-Nargis, 12 reel jodis we miss on screen
The film is best remembered for its sequence with actress Mandakini bathing under a waterfall - considered to be a bold scene in then-relatively conservative Bollywood.
However, not many know that Raj Kapoor wanted to launch his brother Shashi Kapoor's daughter Sanjana in the film. However, he roped in Mandakini after plans failed to materialise.
Ram Teri Ganga Maili went on to become the biggest blockbuster of 1985. The film also swept all major Bollywood awards - including that of Best Film, Best Art Direction, Best Director, Best Editor and Best Music.
Interestingly, many thought that the success of Ram Teri Ganga Maili had helped establish Raj Kapoor as one of the few Bollywood directors of the time who had ended his career with a Box Office blockbuster.
Also read: #CatchFlashBack: When Salim-Javed chose Amitabh Bachchan over Rajesh Khanna for Deewar
However, it is a lesser known fact that at the time of his death, the legendary actor-turned-director had already started shooting for Henna, the story and concept of which had been written under his supervision.
While Henna would have been his last film, Raj Kapoor was hit by asthma-related complications in 1988 and passed away before the film could see the light of day.
After his death, his son Randhir Kapoor finished the film. Henna, starring Rishi Kapoor, Zeba Bakhtiar, Ashwini Bhave and Saeed Jaffrey among others, opened to viewers in 1991.
Like Ram Teri Ganga Maili before it, Henna too went on to win both critical and commercial acclaim. Both his official and unofficial last releases won critical and commercial acclaim - a fact that is testament to the legend that is Raj Kapoor.
Also read: #CatchFlashback: When Sharmila Tagore wanted to wear a bikini, but wasn't allowed