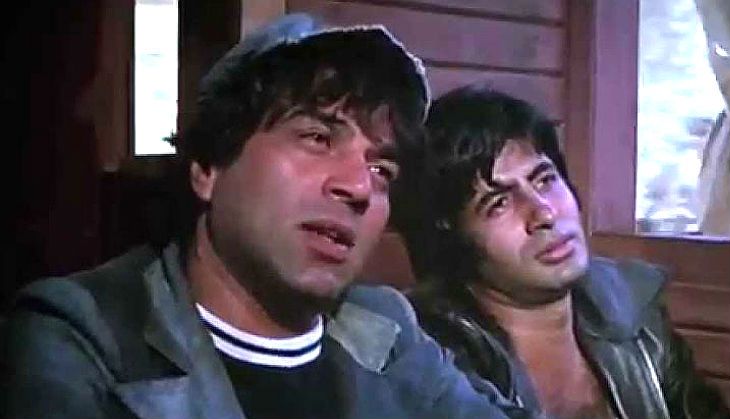 Zanjeer, from the kitty of the superhit writer-filmmaker duo Salim and Javed, redefined action films in Bollywood when it hit the screens in 1973.
But did you know that Salim and Javed could not find any takers for their script of Zanjeer - despite having delivered a series of hits in the form of Andaz, Seeta aur Geeta and Haathi Mere Saathi?
The makers of Zanjeer wanted to hand the lead role to Dharmendra - who had established himself as a action star in the early 1970s. Salim-Javed sold the script to Dharmendra for a token amount of Rs 2,500. The actor, who planned to co-produce the film with his brother Ajit, roped in Prakash Mehra as the director. However, the partnership between Prakash Mehra and Ajit did not work out. And Dharmendra and his brother decided to walk out of the film.
Following Dharmendra's exit, Salim-Javed offered the script to Dilip Kumar. While Dilip Kumar thought Zanjeer would make for a very good film, he opined that the character of Inspector Vijay was one dimensional and did not allow much scope for performance.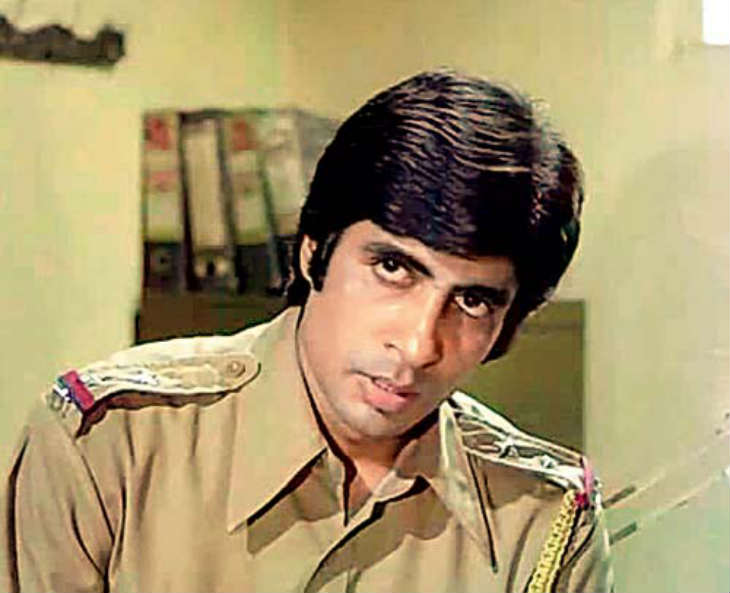 Amitabh Bachchan in Zanjeer (File photo)
While the writer duo were hunting for their lead actor, director Prakash Mehta signed on Pran for the role of Sher Khan. Mehta was of the opinion that no other actor could do justice to the character of Sher Khan.
After he found out about the film's casting issues, Pran decided to intervene. He fixed a meeting between Salim-Javed and Dev Anand.
Even before they met Dev Anand, the writer duo were convinced that the legendary actor would be miscast in the role of Inspector Vijay. They were proved right when they met Dev Anand and he suggested that they add a romantic sub-plot in the film - embellished with a few romantic songs.
However, Prakash Mehra and Salim Javed decided to turn down the changes Dev Anand suggested and went ahead with the same script. It is interesting to note here that the team were immensely confident about the subject at hand and were on the look out for an actor who could pull off the intense character with ease.
As the hunt continued, Salim-Javed took to watching out for fresh faces. They had their eye on one particular actor, who had earned the reputation of delivering one flop after another. Salim-Javed persuaded Prakash Mehta to give this relatively unknown actor a shot.
"I don't know why industry could not see what we thought was absolutely obvious - that Amitabh Bachchan was an exceptionally good actor," Javed Akhtar had said in one his interviews. In fact, before Zanjeer, Bachchan was was better known as 'Lambooji' - an actor that Bollywood used to make fun of for his choice of films.
While Prakash Mehra was apprehensive about casting Amitabh Bachchan, actor Pran stepped in to convince him. The actor was blown away by Amitabh's performance in Bombay To Goa and passed on his recommendation to the director.
With pressure coming in from both the writers as well as Pran, Mehta decided to finally give in and meet Amitabh Bachchan.
Driven partly by his respect for the writer duo and partly by his desperation to cast a lead actor for his now-delayed film, Prakash Mehra signed Amitabh Bachchan for the film.
The film, and Amitabh Bachchan's now-iconic role of Inspector Vijay, propelled him to stardom overnight.
"Jab tak baithne ko na kaha jaye, sharafat se khade raho. Yeh Police Station hai, tumhare baap ka ghar naji." This was the dialogue that set the tone for the film and established Amitabh Bachchan as the Angry Young Man that Bollywood had been so desperately seeking.
-- With inputs from the book 'Written By Salim Javed'