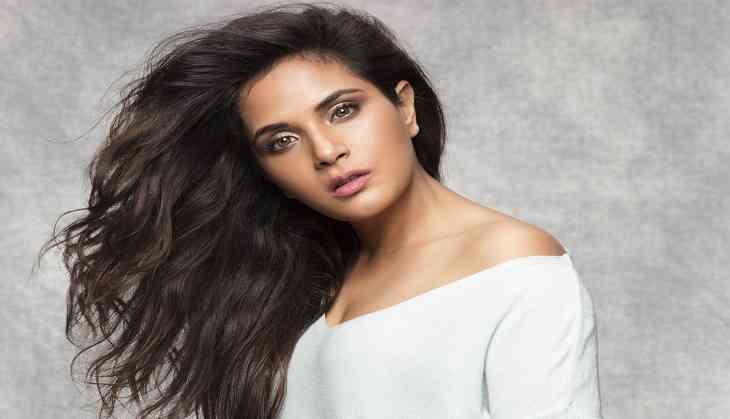 Bollywood actress Richa Chadda is grabbing a lot of headlines on behalf of her bold roles. Richa has been quite vocal, alive and brave even in her life. Richa has started her career from the hit film 'Oye Lucky! Lucky Oye!' and is one of the leading B-Town's famous actresses. Not many people know that Richa had come to Mumbai to become a model from Punjab. After this she did the theater and turned towards Hindi cinema.
Richa had also won the hearts of fans with her acting in Anurag Kashyap's 'Gangs of Wasseypur', after the acclaim of her first film. Richa gave many characters to her fans on the screens that showed her superb acting as well as her bold roles.
Here is how Richa goes candid on her new movie:
1. What were your reactions when Fukrey got hit because it was surely unexpected?
"When I got to know that 'Fukrey' is in making, I realized that the characters like "Bholi Punjaban" are being less offered to the women and I really enjoyed doing this character which is altogether different. I was very excited for this character. This character do play an important role as the name of the movie Fukrey has already became a brand."
2. How Fukrey Returns happened? From where the idea came?
"The idea behind Fukrey remake was erupted in the mind of director of the movie Mrighdeep Singh Lamba. People also raised questions that whether these characters will make their comeback in the remake or not. Which clearly indicates people like the cast of the movie. People also expected that whether Bholi will take revenge or not"
3. Now 'Bholi Punjaban' has become an iconic character on silver screen, she is bold, criminal, sexy, dangerous, so how it was difficult for you to play this kind of role?
"The characters of the movie were not supposed to be changed at all. If any character would have changed in this movie, then it might have lost the interest of the people. It was director's stubbornness that went ahead for not changing the characters of the movie. Because of this movie, we all reunited with each other that was an enjoyable part of the flick. The best part of the character is that even the Nigerian henchman of 'Bholi Punjaban' were as same as in the first part which also reflects the commitment of the director. For inclusion of henchmen, director himself made all the efforts and to find out these Nigerian men."
4. Nagma Khatun in Gangs of Wasseypur or Bholi Punjaban in Fukrey, your favorite character and why.?
"As I've already told you that I have enjoyed the character a lot and it was unique not only because of her boldness but such type of negative roles were not written for females in past. Bholi is a unique character which has its own style of talking and body language. But as far as reality of the character is concerned, then there is no real woman behind this reality and the character is all together funny. Every character of this film is distinct whether it is Ali Fazal as Zafar who is a fond of music or Varun Sharma playing as Choocha who love to eat food. All these characters are consistent and on the basis of these roles, the movie will hit like a bang on big screens. As far as both the characters are concerned then I really enjoyed the character of Bholi Punjaban and these character always give a good taste in such movies. Whereas, Gangs of Wasseypur was a violent flick and the role of Nagma Khatoon was not challenging and I've enjoyed a lot in doing that role."
5. You most of the time had done unconventional roles, so do you miss playing romantic role or doing mainstream films?
"It is not like that I do not want to play the romantic characters because it's only a perception of the people. So, in future if I get the opportunity to play romantic roles then I would definitely opt for that."
6. You have done Raam Leela with Mr. Bhansali and you know his style of film making, so do you think that the controversy behind his new film Padmavati is overrated?
"It's a matter of Supreme Court of the country which has already pronounced its verdict and therefore, this movie will definitely get release."
7. Tell us something about Pooja Bhatt's Cabaret?
"It will be better if you ask this question to the producer of the film Pooja Bhatt. She is a better person to answer this question."
8. Nepotism, this word has become a hot topic of Bollywood these days, even you are an outsider so what's your take on nepotism?
"Nepotism is the only term for people who promote their children in industry and these people get more opportunities in comparison with others but at the end talent plays an important role for becoming a successful star."