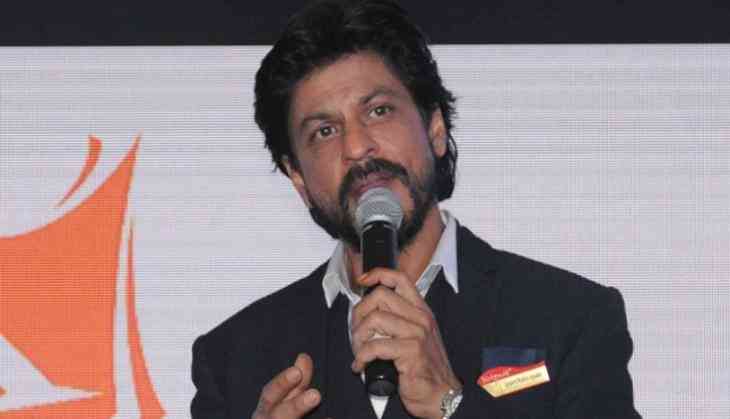 King Khan of Bollywood Shah Rukh Khan is one of the most successful actors of this generation and nobody could possibly imagine that someone would have told the superstar that he cannot act. But SRK was once told by Anushkha Sharma during the shoot of film 'Rab Ne Bna Di Jodi', that he can't act.
In an interview, when Rajeev Masand told SRK that Anushkha Sharama had appreciated the actor and she was in awe of him, the superstar interrupted Masand and confessed, that "She lies. I've said this before and I'll say this again… Right in the beginning of the shoot, she came up to me and said, you can't act."
When Masand refused to believe his words SRK further said, "You ask her… you ask her. I was really appreciative of her because she can learn lines just like I do, she is fantastic with lines. And she was doing such a great job… And I was really in love with her, with the way she worked and I was telling Adi that she's fantastic and we wanted to make this film really very fast. And so she was like, 'I really like you and you're really nice… I've never liked you as an actor.' So I said, chalo yaar aisa hota hai na naye hote hai log toh shayad nervous hote hai toh shayad nervousness mein bechari ne bol dia. Last shot when I was giving with her for Tujhmein Rab Dikhta Hai Yara Main Kya Karu… last shot on the motorcycle, and she hugged me from the back and she said, 'You know I wanna say something to you.' Toh main smajha ye picture abhi khatam hogai, now she must have realised the depth of my acting. So I turned and said, 'What you think I am a good actor?' So she said, 'No, you're really a good person.' So she substantiated what she told me in the start… So she was never in awe of me!"
On work front, Shah Rukh Khan and Anushka Sharam has given two blockbuster film to the industry and next they are going to be seen in Imtiaz Ali Directional, 'Jab Harry Met Sejal'. The film is set to release on 4 August 2017.