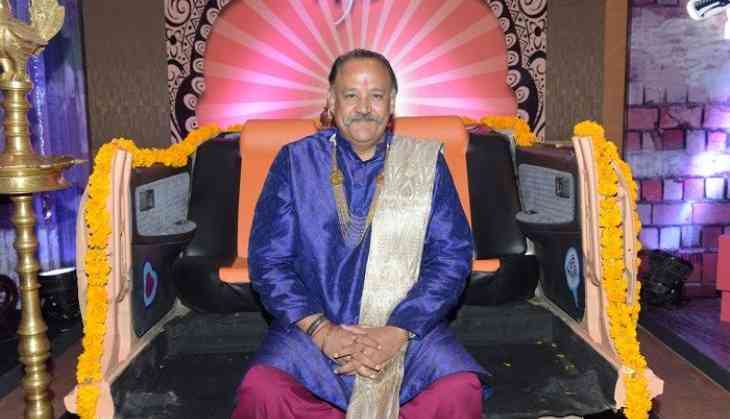 Birthday special: When 'Sanskari Bapu' Alok Nath denied to play this actor's father
Veteran actor Alok Nath has turned 61 today as he celebrated his birthday on 10 July. The talented actor is famous for playing the most loved father not only in films but also in the television industry.
Alok Nath has acted in more than 140 films and 15 television shows and most of the time he played a father on screen.
Here are some facts about the 'Sanskari Bapu' :
1. Alok Nath was born in Delhi on 10th July 1956 and his father was a doctor and mother was a housewife.
2. He was interested in acting since school and later passed out from National School of Drama.
3. After working in his first film 'Gandhi' in 1980, he waited for 5 years in Mumbai to get his second film.
4. In 1988 he did film Qayamat se Qayamat Tak which later helped him to make his identity in Bollywood.
5. The most Sansakaari father of Bollywood also had done one romantic film Kamgani, in which he was seen doing some bold scenes.
6. Alok Nath also had played the villain role in films like Vinashak, Shadyantra, and Bol Radha Bol.
7. In his career of 140 films, 95 percent he has played the role of a father but only a few people know that once he denied playing the father of an actor. Alok Nath denied playing the father of legendary actor Jeetendra.
8. Alok Nath is one of the consistent actors for Rajshri productions and most of the time he played the role of a father like Hum Apke Hai Koun, Hum Saath Saath Hai, Vivaah, and others.
9. Alok Nath had been seen in famous and long-running television shows like Buniyaad, Hum Log, Bidaai and others.
10. Recently Alok Nath was in discussions when his drunk son got arrested and fined for misbehaving with traffic cops.