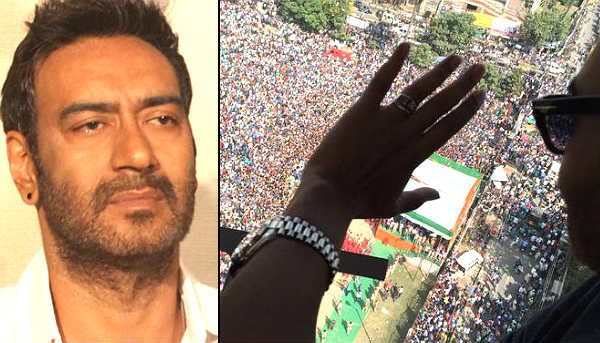 Bollywood actor Ajay Devgn is in Bihar campaigning for BJP for their State elections. The actor was going to address at two places starting from Bihar Sharif then proceed towards Nalanda.
However, unfortunately, due to the presence of huge overwhelming crowd at Bihar Sharif and Nalanda, the rally had to be cancelled by administration. The crowd went berserk seeing one of their favorite stars live.
When he visited the state on October 8 earlier, the five rallies that he addressed were successful and the crowd was manageable, but this time crowd got magnified, making it difficult to control it.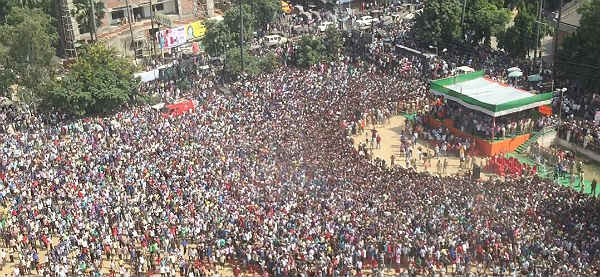 People were seen chanting his name and appreciating his efforts for the rally.
Ajay Devgn had previously received praise for his portrayal of an honest police officer of Bihar in Gangaajal.