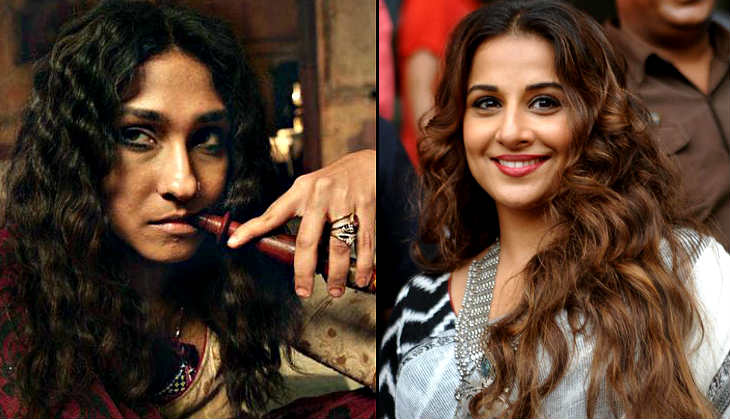 The Srijit Mukherjee-directed Begum Jaan, which is a Hindi remake of the popular as well as critically-acclaimed Bengali film, Rajkahini, will go on floors this June.
Mukherjee had directed the Bangla version as well. He said: 
"We will remake Rajkahini, which deals with the aftermath of Partition in Bengal. It has been titled Begum Jaan and Vidya Balan is playing the titular role. The shooting will begin from June 10." 
Also read: Mahesh Bhatt's Begum Jaan to be Vidya Balan's most challenging role yet
The director, who was present at the screening of the National Award winning film Shankhachil, also talked about the subject of Begum Jaan. He said: 
"For Bengal and Punjab, the partition is a heart-breaking saga. I wish more movies are made on this topic."
The hard-hitting Rajkahini deals with the trauma of displaced women in a brothel during partition. Actress Rituparno Sengupta portrayed the brothel's madame in the Bangla version, a role that Vidya will now perform in Begum Jaan. The 11 other sex workers will be enacted by a new cast.
Filmmaker Mahesh Bhatt, who was moved by the emotional starkness of Rajkahini is producing the Hindi remake.
Apart from Begum Jaan, Mukherjee is also working on crime drama Zulfiqar, based on two of William Shakespeare's tragedies: Julius Caesar and Antony and Cleopatra.
Also read: Vidya Balan's Kahaani 2 to release in March 2017
-- IANS