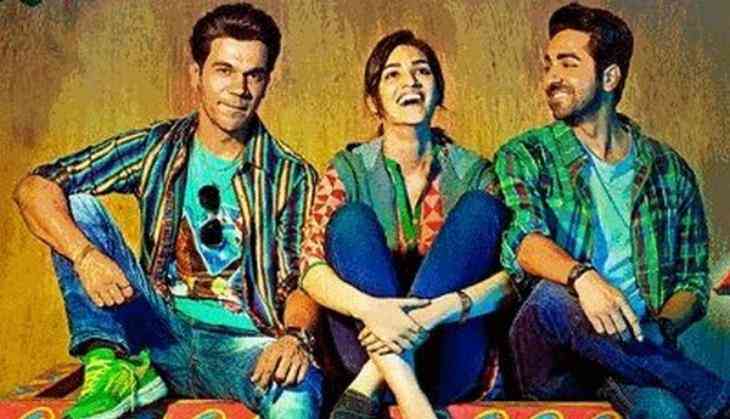 Small town stories have found their charm in Bollywood. Bareilly is one such town, fully explored by the director Ashwiny Iyer Tiwari in this almost charming film.
The movie opens with Javed Akhtar's narrative about a typical home in Bareilly, that belongs to the Mishra family. Senior Mishra (Pankaj Tripathi) owns a sweetmeat shop, wife Mishra (Seema Pahwa) and their daughter Bitti (Kriti Sanon). Papa is a delightful character, who has brought up Bitti "like a son". Bitti is struggling to find balance between her liberal parents at home and a severely misogynistic set of potential grooms that she's forced to meet and be nice to.
Bitti is at a stage where she's not sure if she's doing the right thing. Her 'badass' lifestyle has led to her being ineligible in the marriage market and that's when she stumbles upon a book called Bareilly ki Barfi. As Bitti finds acceptance in the book, she goes looking for the author. In the process she meets Chirag Dubey (Ayushmann Khurrana) and Pritam (Rajkummar Rao).
A convoluted plot line clashing with the realistic approach to the narrative works against the film. What works for the film, however, is the ambience created painstakingly and the characters that populate the Bareilly world. Tiwari has managed to give each character distinct personalities and that adds to the narrative.
The film is peppered with original, desi humour and that keeps the ongoing interesting for most part of it. (credit to writers, Nitesh Tiwari, Shreyas Jain and Rajat Nonia)
Pankaj Tripathi and Seema Pahwa are so good that they look like they actually belong to that chaotic but interesting life that they lead in their humble house in Bareilly. Kriti might not seem like the ideal candidate to play Bitti in Bareilly, but she surprises with her easy performance and manages to fit in.
Ayushmann Khurrana is sincere. It is Rajkummar Rao who takes the film to another level. With admirable ease, he veers between playing two personalities in one, a timid saree salesman and an overbearing, arrogant fellow.
Tiwari's earlier film, Neel Battey Sannata is surely a better film. But this one is worth one watch too.
Stars: Three