The first episode of YF's second original series, after Man's World, is out. And as the title suggests, it's about the travails of a couple who have planned a destination wedding to get hitched.
Bang Baaja Baaraat is about two very different people who fall in love after casual sex at a party, and then decide to get married. But, little do they know that 'inviting' their parents to the wedding will leave them questioning their decision to marry itself..
The personalities of Pawan and Shahana are poles apart and so are their families. While Pawan's parents are strict Brahmins (so no alcohol and non-veg at the wedding), Shahana's parents are Punjabis (the ones who can't miss having non-veg and alcohol at the wedding).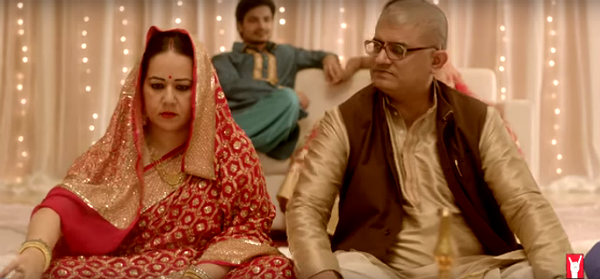 Also read: Man's World: watch 'gender equality' from YRF's 'funny' perspective
Though the episode interests you, it also appears unrealistic. And as shown in the first scene of the video, the two end up 'not' getting married and leave the mandap. The story rewinds to the beginning after that scene, a few comic punches make their appearances.
Bang Baaja Baaraat looks like a subtle dig at marriages. But only the upcoming episodes will reveal their stance on the issue. Watch the first episode of Bang Baaja Baaraat here: