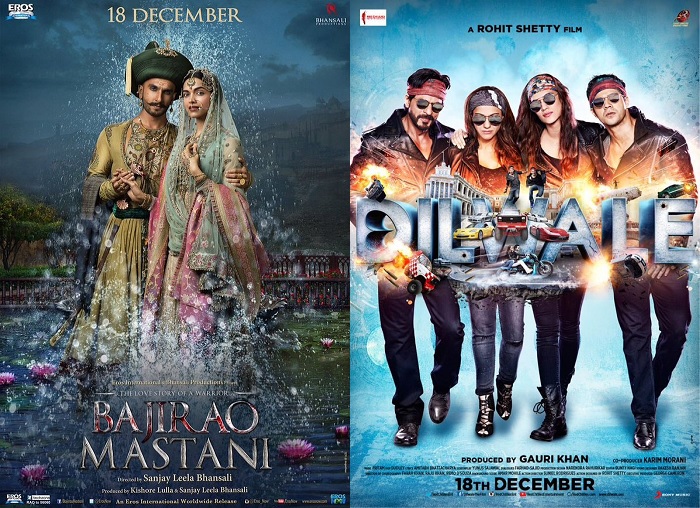 Shah Rukh Khan's Dilwale opened well at the Box Office by raking in Rs 21 crore on its opening day, 18 December. While the figures are impressive, the film was expected to draw a larger crowd. The film collected Rs 20.09 crore on the second day, but managed to run to houseful capacity at many centers on Sunday - including at centers that failed to perform on the first few days.
The Rohit Shetty entertainer collected Rs 24 crore on Sunday, taking the weekend total to Rs 65.09 crore. On the other hand, Bajirao Mastani, which also opened o 18 December, has seen a steady increase in collections with every passing day.
Also read: Dilwale vs Bajirao Mastani: A two-day Box Office report of the epic Bollywood clash
After impressive opening day collections of Rs 12.80 crore, there was an upward biz in collections on Saturday and Sunday raking in Rs 15.52 crore and Rs 18.45 crore, respectively - taking the weekend total to an impressive Rs 46.77 crore.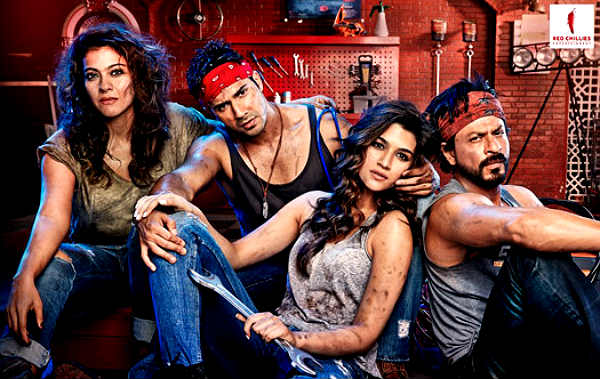 While it was important for both the films to pass the Monday test with glowing colours to emerge as safe bet, it seems Dilwale has failed to even put up collections in double digit. The film witnessed a drop of over 50 percent on Monday, as it collected around Rs 9.75 crore, which has pretty much sailed the fate of the film.
With the hype around Dilwale, the Shah Rukh Khan-Kajol starrer was expected to break records. However, it is Sanjay Leela Bhansali's period drama that has managed to retain its hold on the viewers - witnessing a drop of less than 10 per cent from its Friday collections.
Also read: Here's why Dilwale is nothing that we ever expected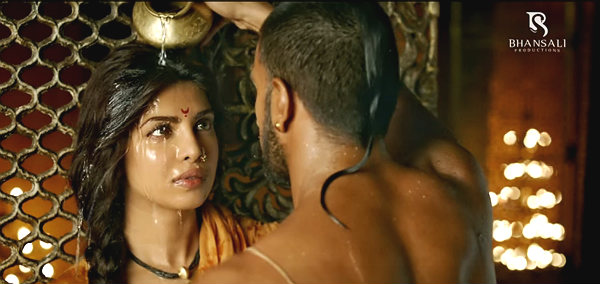 Proving once again that word of mouth can make or break a film, Bajirao Mastani overtook Dilwale at the box office on Monday - collecting Rs 10.50 crore over the Rohit Shetty film's Rs 9.75 crore. The collections indicate that the Ranveer Singh, Deepika Padukone, Priyanka Chopra starrer will enjoy a good run at the box office and will reap the benefit of the holiday season.
Here's a break down of the day-wise box office collections of both films:
Dilwale
Friday: Rs 21 crore

Saturday: Rs 20.09 crore

Sunday: Rs 24 crore

Monday: Rs 10.09 crore

Total: Rs 75.18 crore
Also read: Enough from Ranveer, Deepika and Priyanka, know what Sanjay Leela Bhansali has to say about Bajirao Mastani
Bajirao Mastani
Friday: Rs 12.80 crore

Saturday: Rs 15.52 crore

Sunday: Rs 18.45 crore

Monday: Rs 10.25 crore

Total: Rs 57.02 crore
While the Shah Rukh Khan-starrer is now looking to collect around Rs 90 to Rs 95 crore in its opening week, Bajirao Mastani is eyeing week one collections of above Rs 80 crore.
Also read: How Dilwale won over Bajirao Mastani on the first day at Box-Office