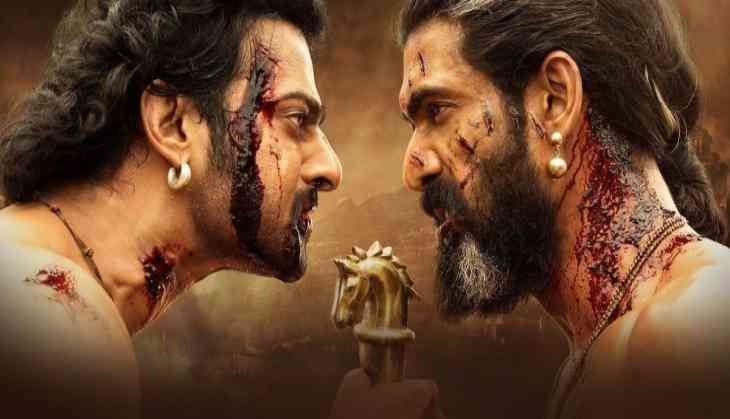 We were taken on an unforgettable fantasy ride two years back by SS Rajamouli when he gave us the epic Baahubali. No other movie perhaps could boast of the kind of buzz or the curiosity that this film managed to create. 'Why did Katappa kill Baahubali?" was something that truly the nation wanted to know.
'Baahubali 2 is totally worth the wait. Bigger and better (yes, that's possible), Baahubali 2 keeps you awestruck with goosebumps for company almost through the three hour long film.
Baahubali is a much loved prince of Mahishasmati kingdomi and is waiting to be coronated, His Godmother Rajmata (Ramya Krishnan) dotes on him and cannot think of anyone more befitting for the throne, even at the cost of the ambitions of her son (Rana Duggubatti) and husband (Nassar), A twist of fate gets Bahubali expelled out of the palace. However, the praja of the kingdom is on his side and so is a lovely and courageous princess (Anushka Shetty)
This magnum opus continues charming with its jaw dropping stunts and visual effects. A truly larger than life cinematic experience, Bahubali 2 is also a tribute to director and writer SS Rajamouli's unparalleled strength of imagination. Rajamouli's film, done with a super confident stroke of genius, is a visual treat. The dramatic and arresting world of Mahishasmati kingdom keeps us hooked to the screen yet again, with lot more charm and charisma.
Prabhas is back in the game with his rippling muscles, expressive eyes and enviable charm. Anushka Shetty as the love of Bahubali's life is competent. The other supporting actors like Ramya Krishnan, Sathyaraju and Nassar give reliable support. Rana Duggubatti with his formidable presence is pretty good too.
Watch it only on big screen.
Stars : four and half