His first big Bollywood directorial project was the Akshay Kumar starrer Kambakkht Isshq. And now, filmmaker Sabbir Khan is gearing up for the release of another biggie, his upcoming film, Baaghi: A Rebel For Love, which stars Tiger Shroff and Shraddha Kapoor. 
Interestingly, the filmmaker had directed Tiger even in his debut film, Heropanti. However, he says it was a lot easier to work with Tiger this time round. 
In a conversation with Catch, Sabbir sspoke about the film and its producer, Sajid Nadiadwala. Excerpts: 
You have worked with Tiger Shroff in Heropanti earlier. How was it directing him for the second time in Baaghi? 
I think working with Tiger again in Baaghi was a lot easier than earlier. We know each other better now and he doesn't get nervous anymore about things he used to earlier. He has become a lot more confident, which is also because he got a lot of love and respect from the audience after his first film. 
Photo: YouTube screen grab

Tiger told me you had to spoon feed him everything during Heropanti. Was it the same on the sets of Baaghi as well?

I think he's right in a way that I have tried to groom him completely during Heropanti. As a director, I will always spoon feed my actors because I want them to deliver a performance the way I have envisioned it. But, we have a bond now. We understand each other very well.

In both your films with Tiger Shroff, Heropanti and Baaghi, his characters seem similar. Both seem to be action-oriented roles with shades of romance.

On the surface, they might look similar. But, while in Heropanti, Tiger's character was romantic, here (in Baaghi), it's far more intense. His Baaghi character has a lot of depth. He goes through a journey in this film and there's something that happens to him in the film which changes his life. 

How easy or difficult was it to direct Tiger Shroff and Shraddha Kapoor together, considering they have known each since their childhood?

I think most people would think it was easy. But, it is not. As they have been friends since childhood, in many scenes it would come through. So even in scenes where you need passion and romance, the friendship would come in by default and they wouldn't realise it.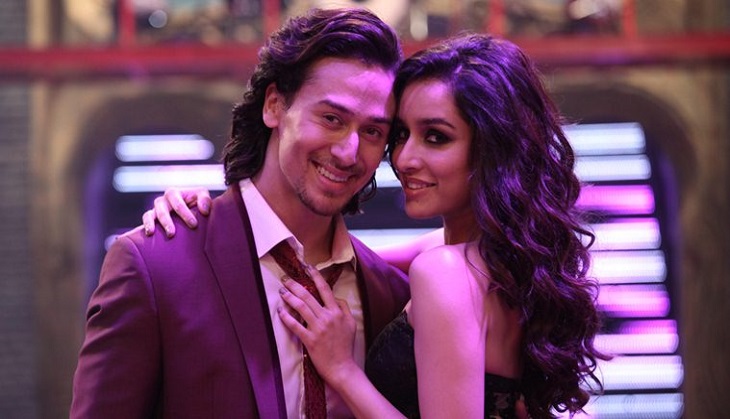 Photo: YouTube screen grab

What do you think is Baaghi's USP? 

I would say a good story. In fact, there isn't just one USP. We have tried to push the bar for action with Baaghi. We have brought in never-seen-before action in it. Action, which is real. Then, we are bringing a fresh pairing with Shraddha and Tiger. 

What do you mean when you say that you're trying to push the boundaries of action withBaaghi?

Every Friday, a Hollywood film releases and we watch it and go gaga over its action. And sometimes we question why Indian films can't depict similar action. So here's an action film of that level. There're no car exploding, there's nobody firing a gun. It's a pure action film where we have introduced many new action techniques. 

The producer of Baaghi, Sajid Nadiadwala, is producing three other big films this year,Dishoom, Housefull 3 and Rangoon. How successful do you think the year will be for him? 

We're the opening batsmen for him. We want to open well for him, so that he can have a good run throughout the year. We're family.