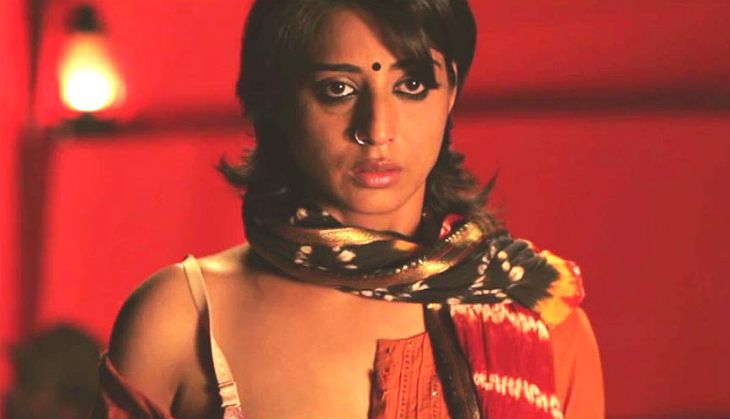 Rating: 1.5 stars
Vivek Agnihotri\'s fourth feature film.
Stars Anupam Kher, Arunoday Singh and Pallavi Joshi
Pretentious, pseudo-intellectual exploration of right-wing ideologies
Buddha In A Traffic Jam, a film whose publicity has ironically been generated by several educational institutions refusing to host its screenings, has been positioned as the "bravest political drama ever made." It begins with a 'For All Students' slate, almost like a righteous war cry, as if a young Aamir Khan was climbing onto a college stage to begin an inspirational Papa Kehte Hain song with this cheery line. I don't know why I visualize this, but I'm sure there's a reason. Or perhaps not. We digress.
So, Arunoday Singh is that modern-day student here. He's the 2014 MBA whiz kid - I will stress on 2014 repeatedly, because only in 2014 can he start a digital pink-bra campaign. Only in 2014 can it seem like revolutions and youngsters have been useless for 1000 years. And, as the maker repeatedly puts this across, this is 2014 because almost every character in this film smokes like a chimney. Whenever there's too much idealistic mumbo-jumbo on screen, one screechy brat named Pooja materializes either half-drunk, half-stoned or both, cigarette perpetually lit, bottle in hand, as if she mistakenly stumbled into this movie from a Madhur Bhandarkar set.
That's what my generation is, after all - a chain-smoking, beer-drinking bunch of vapid online rebels without one clear cause.
Student India (a more appropriate moniker) is seduced by the unconventional aura of genius college professor, Mr. Batki (Anupam Kher), the way Ben Campbell (Jim Sturgess) took to the ambiguous intellectualism of Professor Micky Rosa (Kevin Spacey) in casino-thriller 21. He becomes part of his methods, even befriending Mrs. Batki (the likeable Pallavi Joshi) and her fund-raising business. Every now and then, intense conversations about the morality of Naxals, Adivasis and Governments crop up, as if to remind you that you are not doing enough for your country. You are sitting in a hall drinking overpriced cold drinks while richer people are dying by drinking too much of those same drinks.
Shame on you. (Pictures of Vijay Mallya in front of a booze tray are juxtaposed with undernourished kids dying of thirst, in case you're wondering) After all this moral positioning, you discover that there is, in Bollywood parlance, a "twist", an elaborate Mohra-type revelation scheme boiling behind the verbose scenes. Or, in Ajnabee parlance, and imagine this in Akshay Kumar's voice - Everything Is Planned.
This one has Anupam Kher, the public figure, who has blurred the lines here between artist and activist, and who is clearly on the verge of a fledging political career. It is directed by Vivek Agnihotri, an ex-adman, also widely regarded as an opinionated and particularly vocal social media blogger. There's, of course, no problem with that, except that he's made a 116-minute movie about how he thinks. A short column would have sufficed, you know. Why is why, instead of this film actually serving as an artful statement of purpose or a genuine conversation starter, it only seems like a patronizing extension of their journey from armchair cynicism to mainstream rants.
Make no mistake, this is one of the bitterest films I've seen, made by agitated minds who're not quite coherent enough to express themselves through the hallowed medium of cinema. In a way, it's like scrolling (the film is even presented chapter-wise, with a prologue and epilogue) through a raging twitter timeline or a collection of Kher's latest newspaper clippings. Somewhere along the way, it abandons the pretense of thought and spirals into a selfish exploration of the makers' own psyche.
I'm quite sure that most critics' unfavourable views will be trashed with the age-old "Read up about India, you hack" accusation. But one must remember that this is a film - one that tries to judge you, one that thinks it is telling you something about yourself, and one that has not communicated its intentions correctly through its craft. At one point, it even switches genres, with Singh, all paranoid, visualizing everybody to be an undercover naxalite - in a scene straight out of a campy '80s zombie movie. This is immediately followed by a grainy lovemaking sequence. It is here that your mind harks back to Mr. Agnihotri's so-bad-its-good erotic thriller, Hate Story.
As they say: you can take the man out of his filmography, but you can't take the filmography out of a man.
* This is not a 'festival' or 'commercial' film. It is just an insufferable film.