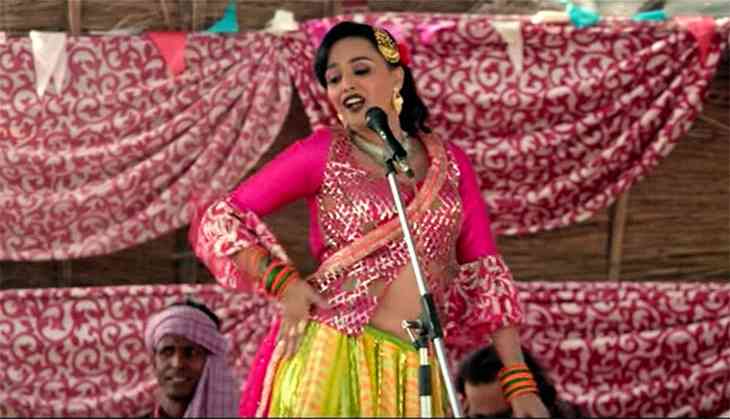 (Anaarkali of Aarah movie still)
Once upon a time, when Bihar was notoriously lawless, a refrain was popular: Aarah jila ghar ba to ke baat ka dar ba – I am from Aarah and I fear nothing.
Anaarkali Aarahwali, or Anaarkali of Aarah, if you please, shows the journey of a young woman to that fearlessness. In the process, filmmaker Avinash Das uses the talented Swara Bhaskar to push the envelope on the issue of consent.
And he does it in style: a style that is very rustic, very Bhojpuri. And with that, he reinvigorates some familiar tropes, but does so novelly.
Take Anarkali for example. Hindi film-goers have known this 'tawaif' since 1953, thanks to the protrayal by Bina Rai in the 1953 film, and then by Madhubala in the gorgeous Mughal-e-Azam (1960). She came to be known as a symbol of love and sacrifice.
Today's Anaarkali is also in love. But in love with her music and dance. She knows she is not a respected 'sati savitri', but she loves to do what she does, and helps a troupe eke out a living.
A lesser known trope is Hiraman. In 1966, none other than Raj Kapoor played Hiraman in Basu Bhattacharya's directorial debut Teesri Kasam, based on Mare Gaye Gulfam, a short story by Phanishwarnath Renu, perhaps the most underrated litterateur of India.
Hiraman befriended a nautanki star Hirabai (played by Waheeda Rehman) and tried to shield her from the obscenities thrown at her by the world.
Anaarkali of Aarah's Hiraman, played by Ishtiyak Khan, too falls for the charm of the nautch girl, but tries to propel her career, asking her to take good care of herself and even urging the boss of his music company to give her a break "mere liye na sahi, par desh keliye" (If not for my sake, then for the sake of this country).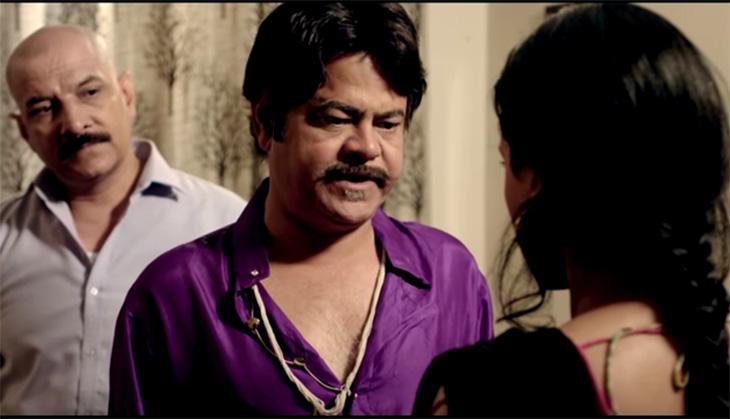 Anaarkali of Aarah movie still
Das succeeds in subtly weaving in these subtexts into his narration of how the young woman goes from watching her mother die a violent death while performing, to making sure she can walk the streets alone at night after taking on the biggest of the local strongmen.
And, this would not have been possible without Swara Bhaskar.
In the summer of 2011, Kangana Ranaut broke into the big league with Tanu Weds Manu. In the same film, Bhaskar made quite a mark despite Ranaut's powerful author-backed performance. Since then, she has proved her mettle with films like Nil Battey Sannata.
But Anaarkali, for a change, is a title role. And Bhaskar blooms in it. Through her body language, her dialect, her dance, she gives life to Anaarkali.
An actor less rooted to reality would not have been able to do this. It's a performance worth recognition - better than most others who were nominated for the gamut of cine awards last year.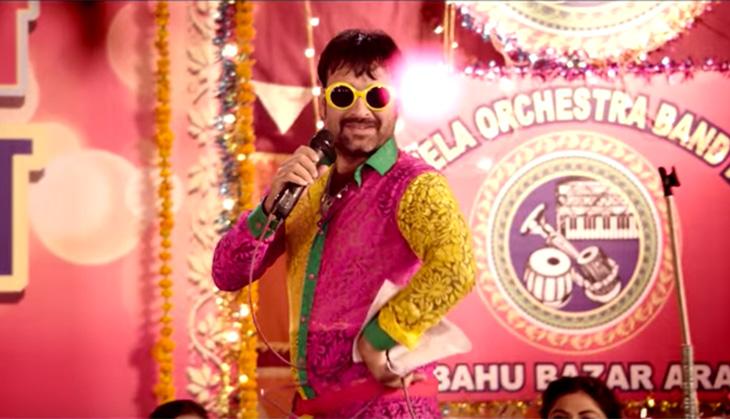 Anaarkali of Aarah movie still
Bhaskar is not alone. The worlds of Aarah and lower middle-class Delhi looks realistic in the film thanks to the people residing in them – the actors who play those roles. Unsurprisingly, Sanjay Mishra and Pankaj Tripathi are excellent.
Unsurprising, because by now they have made a habit of doing that – be it Ankhon Dekhi or Gangs of Wasseypur, Masaan or Anwar ka Ajab Kissa (a must-watch whenever it releases), these actors par excellence never fail. They come onto the screen and effortlessly pitch their characters at the right note.
Several lesser-known performers also play their parts, keeping that pitch just right. Hopefully, Anaarkali will open the doors for them to more screen-time and meatier roles.
Anaarkali would be nothing without its music. It is not ornamental; it is a character in the film and defines characters. Music director Rohit Sharma gets nearly full marks.
Das himself has written a brilliant tale and has done justice to his own story from the director's chair. The detailing in the film is superb. Through that, he pushes in the narrative of consent further in to Hindi films, and takes it ahead from the urban landscape shown in Pink last year.
Will be waiting for his next.
The cinematography is good, and the length of the film is just right. And that's actually a commendable job, considering that by-and-large, most Hindi films look at least 10-20 minutes longer than they should be, if not more.
Verdict: If you haven't decided what to do this weekend, watch Anaarkali of Aarah. Apne liye na sahi, desh ke liye!
Rating: 4/5