Somi Das
| Updated on: 13 February 2017, 3:24 IST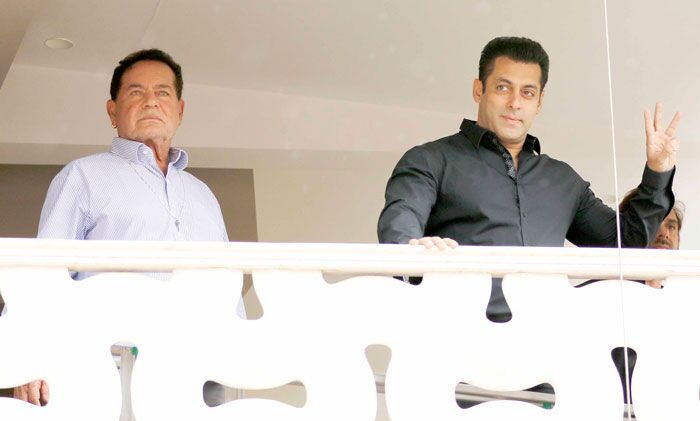 Dear Sir,
First, I would like to make a full disclosure - I am not a Salman Khan fan. I have never watched your son's films, never contributed a penny to the Rs 200-crore business your son's films usually do and do not have the slightest taste for the kind of films he is part of.
When I was a schoolgirl, your son made news for getting into drunken brawls with his peers in the industry, for killing blackbuck and for physically assaulting his girlfriends.
I have never quite understood how he manufactured the larger-than-life image he has of an all-giving, all-forgiving big brother.
But that is not my point
On 25 July, I woke up to the news that your son had tweeted about a convict in the 1993 Mumbai bomb blasts. He said he doesn't support capital punishment for Yakub Memon, brother of the blast mastermind Tiger Memon. He said he wanted the government to track down, arrest and hang the real masterminds of the attacks that killed more than 200 people.
Also read: The story of Yakub Memon: his hanging will leave many questions unanswered
Your son is very straightforward on Twitter. So when he expressed his opinion about Yakub Memon's execution, I took notice of it.
I saw in it his courage to speak up even though he is part of a community that usually pushes contentious issues under the carpet of glamour, glitz and Rs 100-crore box office collections.
Maybe, for once, he really believed that he could be a hero.
He grossly overestimated his power
Soon, angry mobs gathered outside your house. There were cries of, "How can he support a terrorist? He must go to Pakistan."
And what did you do?
You issued a statement publicly chiding your son. You called him ignorant and dismissed what he said as meaningless.
I understand that you were probably more moved to protect your son from the bloodthirsty mob outside your residence than you were angry.
Like a good son, Salman withdrew his statement. He apologised.
But what you did by publicly disowning his statement and calling him ignorant is symptomatic of all that is wrong with the way this generation and the one prior to it have been brought up by their parents.
You should have publicly chided him for running over street dwellers and fleeing the spot. You should have questioned him for not owning up to his mistake and for trying every means to escape just punishment.
You didn't do that.
But today when he voiced his opinion, you were quick to reprimand him. Even though he's 50, you think your son is ignorant. That's exactly how most parents in this country perceive their children - as ignorant and incapable of understanding how this cruel world functions.
Let your son speak, Mr Khan
Your son's public discourse shouldn't be confined to answering questions about his virginity and his plans for marriage. The trivial and the unreal are already venerated in this country.
This generation wants its role models to be opinionated. It respects people who ask difficult questions and demolish the status quo. This generation looks up to people like that because our parents, like you, cautioned us against questioning the unquestionable.
I have been scolded by my father for arguing with him. I have been asked to shut up and behave my age. So when Salman Khan the superstar voices his opinion, he actually gives a point of view to a generation that has been flattened and trained to mind its own business.
Don't be scared of the mob, Mr Khan. Like your son's films, they will also vanish into thin air after making a lot of noise. It will be your son's courage in voicing a difficult opinion that this generation will remember and respect him for.