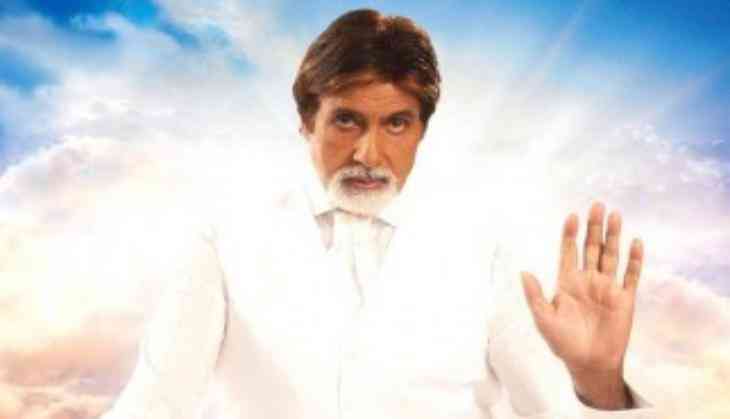 Amitabh Bachchan temple: Where people worships Big B's shoes
You surely have seen many temples of god, but today we are going to show you a temple of a living legend and Bollywood's megastar Amitabh Bachchan. It is the only temple of Amitabh Bachchan in the whole world. In this temple, a Filmy Aarti is performed every six minutes to worship Big B and his shoes. In that Aarti, there is a special Amitabh Chalisa of 9 pages and then everyone gets prasad.
Here people worship not only Big B but also of his shoes that he wore in Agneepath. Not only this, the chair on which Big B sat in movie Aks has also been brought here. Now one picture of Big B has been situated on that chair and now people worship that picture. Let me tell you that this temple is situated at Sridhar Rai Road, Kolkata and tourists from India and other places used to visit here.
Amitabh Bachchan's one of the biggest fan Sanjay Pataudiya made this temple in 2001, that same year Big B himself send his shoes and chair on the request of Sanjay. Since then his shoes and chair are in this temple of two rooms.
Once in an interview to a leading daily, Sanjay told "Amitabh is our god and we have made an Aarti and Chalisa on our full faith in him."
In this Aarti and Chalisa, Sanjay even has mentioned Big B's
struggle and achievements. Sanjay even has prepared a special Manta on Amitabh's name called 'Amitabh Namah: '.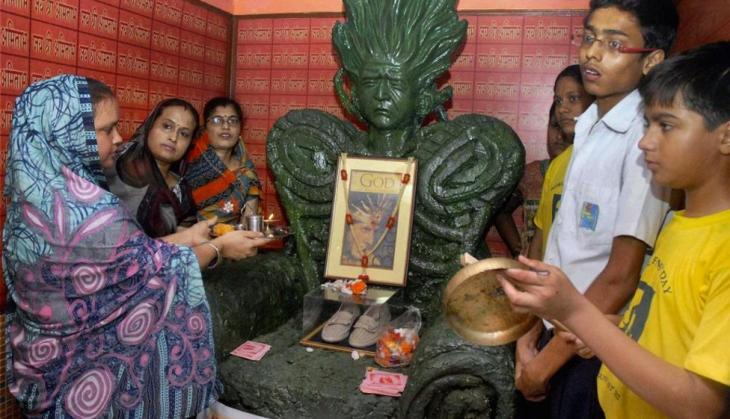 Amitabh Bachchan temple in Kolkata (Google)
Sanjay and Big B fans in every year two times came out with a Teerth Yatra of the legendary actor, one on 2nd August and other one is on 11th October. As everyone knows 11th October is Amitabh's birthday date, but 2nd August is the date when Big returned from the hospital after a famous Coolie film injury.
Even Bollywood actress Dia Mirza had come to this temple once and she even worshipped the actor there. When Big B got to know about this temple, he even wrote a letter to Sanjay and told that he got emotional when he heard that and also requested Sanjay to not make him a god as he is also a human.