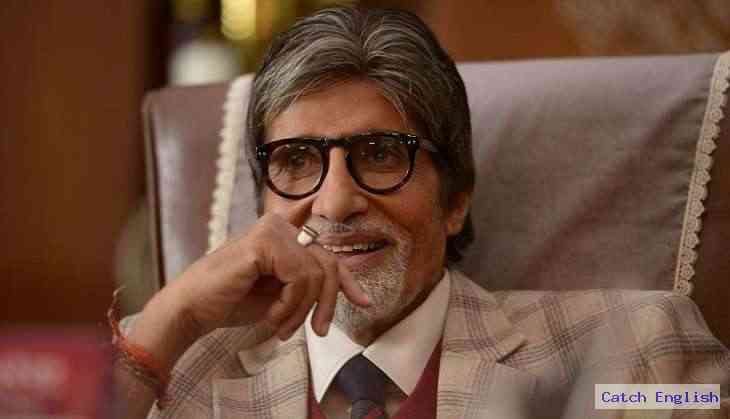 Looks like Amitabh Bachchan had his best Valentine's Day this year, as granddaughter Aradhaya Bachchan took her 'Dadaji' out for a 'pizza' date.
The megastar's Blog post, which is no less than a window to his inner-world, had a major chunk of that date night, narrated beautifully.
It all started with the little one's desire to have Pizza at an Italian restaurant.
The 74-year-old actor, describing Aradhya's dignified' aura at the restaurant, wrote, "The grand daughter here at home, has most politely expressed a desire to eat a Pizza at an Italian restaurant .. and there is a flurry of activity to make her desire .. we just did .. and Miss Aradhaya has quietly and in most dignified manner, sat at her table, spread the napkin across her legs, ordered the menu by drawing the attention of the waiter .. giving instructions of just how crisp she wanted her Pizza to be .. and when it has arrived has most politely turned to the waitress, thanked her for the dish and then .. 'wish you a very happy Valentine's Day ..' musically departs her tender lips, as she settles in to devour her favourite."
Further speaking about the five-year-old kid's maturity, Big-B described why his granddaughter feels 'Dadaji' should thank her and not the vice-versa, for the dinner and driving her back home.
He wrote, "Deed over she has desired her Dada ji to drive her back home, which he willingly does and on getting home when other family ask her to thank me for taking her out, goes quiet and puts on a sulk. Why?
She replies, "I should not thank all, all must thank me for it was I that suggested we must go out for dinner."
Aha. with this conversation, it looks like the Shehenshah of Bollywood has an apt description of his little princess, "She is 5 .. with an additional 0 .. 50 !!"
On the work front, the 74-year-old actor will next be seen in Ram Gopal Varma's 'Sarkar 3.'
--ANI