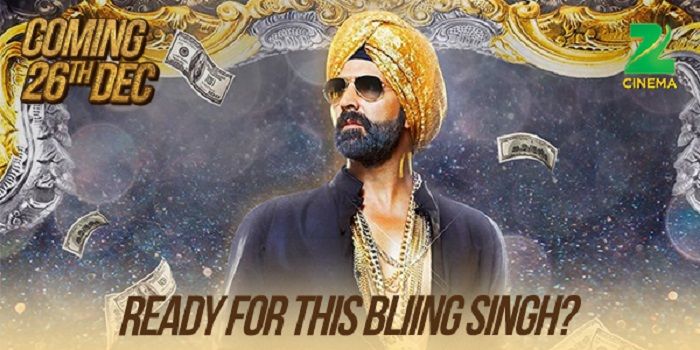 Akshay Kumar's comedy films have a history of recording good television ratings. Be it Entertainment or Khiladi 786, Akshay Kumar films have often got viewership on television.
Also Read: Singh Is Bliing beats Brothers to become Akshay Kumar's highest opening weekend
His comedies like Heyy Baby, Welcome, Singh Is King are aired frequently on television which gives an idea about the kind of viewership the films have been garnering on TV. There have been comedies like One Two Three, Sandwich, Bin Bulaye Baarati which did not do well at the theatres, but enjoyed good ratings on Television.
Even though Akshay Kumar's Singh Is Bliing fared reasonably well at the Box-Office, the collections were below the expectations. As the film is all set to premiere at Zee Cinema on 26 December 2015, it would be interesting to see if the film manages to achieve good viewership just like other Akshay Kumar comedies.
Also Read: Actors who say it is tough to get out of a character are lying, says Akshay Kumar
Television is one of the best markets for comedy films as audiences in general prefer to laugh watching a no-brainer film on the TV set as against the serious brand of cinema which would make them think on a lazy holiday.