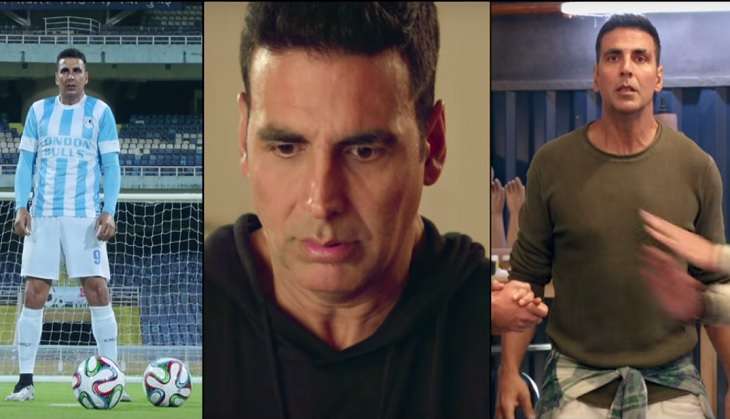 Box Office collections of Housefull 3 grew on the second day as the film raked in around Rs 17 crore - taking the two-day total to Rs 32 crore.
The film fared the best at the Mumbai Circuit - thanks to the overwhelming response from the Gujarat belt - followed by Rajasthan. Collections witnessed a marginal drop at mass circuits like CI and CP where the film did not even open according to expectations.
The Box Office collections of the comic caper also witnessed a growth in territories like Delhi, Punjab and Hyderabad where Akshay Kumar commands a good fan following.
Also Read: Housefull 3 Box-Office: This Akshay Kumar film is the second highest opener of 2016
Day Wise Box Office Collections for Housefull 3:
Day One (3 June): Rs 15.21 crore
Day Two (4 June): Rs 17 crore (Early Estimates)
Total: Rs 32.21 crore
The film now looks set to breach the Rs 50 crore mark at the Box Office on its opening weekend. If it does so, Housefull 3 will become the film with the second biggest weekend numbers of the year so far.
Housefull 3 has been made at a budget of Rs 85 crore (excluding print and publicity) and the hold on Monday, 6 June, will decide fate of the film.
Also Read: Here's how we think Akshay Kumar's Housefull 3 will perform at the Box-Office
While the makers of the film are keen to see the collections cross the lifetime total of Housefull 2 (Rs 112 crore), it would be interesting to see if Housefull 3 manages to beat Ready (Rs 123 crore) to emerge the highest grossing comedy film of all time.