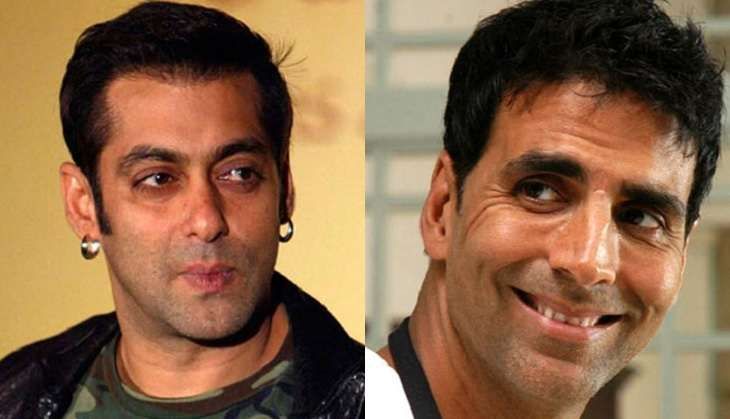 Following Rustom's entry into the Rs 100 crore club, Akshay Kumar has become the first Bollywood actor to boast Total Nett Box Office collections of over Rs 3,000 crore.
The cumulative Box Office collections of the actor has touched Rs 3010 crore. The Khiladi has starred in 108 films during his 25-year-long career - a feat which helped him enter this prestigious club.
Also Read: How Akshay Kumar is shattering the 'Khans rule Bollywood' myth, one film at a time
Salman Khan is close on the heels of Akshay Kumar, with cumulative Nett Box Office Collections of Rs 2928 crore from 71 films. Salman is likely to cross the Rs 3000 crore mark with his upcoming film, Tubelight.
Box Office analysis of Bollywood superstars:
Akshay Kumar
Nett Box Office collections: Rs 3010 crore
Films: 108
Average collection per film: Rs 27.87 crore
Salman Khan
Nett Box Office collection: Rs 2,928 crore
Films: 71
Average collection per film: Rs 41.23 crore
Nett Box Office collection: Rs 2,100
Films: 57
Average collection per film: Rs 36.84 crore
Aamir Khan
Nett Box Office collection: Rs 1,497 crore
Films: 39
Average collection per film: Rs 38.40 crore