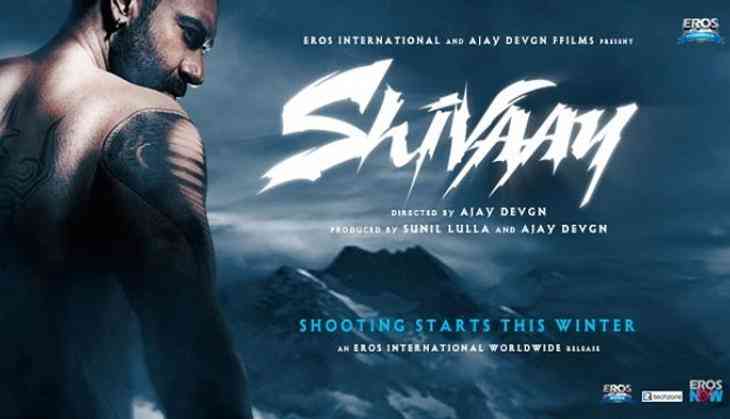 ActorsApply.com has been connecting actors with filmmakers and casting directors since its inception in 2015. The company is also helping cast key characters for Apoorva Lakhia's next, a romantic-thriller web series to be shot partially in India and London. The online system is also on the lookout for a debutante to star in Vijayta Films' next, a much-anticipated venture starring Sunny Deol's son, Karan Deol.
ActorsApply.com is the first of its kind platform, which has helped Bollywood and television's leading directors and casting directors find talented actors for their projects through its online and app interface. From helping to find for actors for Ajay Devgn's 'Shivaay' in New York, to helping discover actors for casting director Bharat Jha for 'Housefull 3' to further assisting Parag Mehta find talented actors for his biopic venture 'Sarabjit' and upcoming Bollywood film.The company has also helped search for talented actors for Dev Patel starrer 'Hotel Mumbai', an American-Australian thriller film. ActorsApply.com has provided hundreds of budding actors a chance to audition for roles for Indian and international projects. The system's transparent nature enables talented actors from across the country to submit their auditions from their respective towns and cities.
ActorsApply.com has been influential in helping realize the cinematic dreams of over 100 actors since its inception. The portal guarantees a seamless and secure screening process for actors as well as casting directors and filmmakers. While the latter have the option to release castings to actors and receive preferential submissions directly from them, actors can use the platform to gain industry insights on casting, auditioning techniques, tutorials and other useful information that can help them kick-start their careers. The ActorsApply app is further made available on IOS and Android to help users seek auditions anytime, anywhere. With the digital boom in India, young actors stand a chance to audition for and win roles in any part of the country through ActorsApply.com.
Speaking about the success of the platform, Kartikaye Jhalani, Director of ActorsApply.com said, "It has been an exciting journey for us over the past couple of years as we have paved the way for young and emerging acting talents across the nation barring location and language. It is an honor to work for the prestigious Vijayta Films banner as they look for the leading lady for their next venture, which will also be the debut film for Sunny Deol's son Karan Deol as well as to associate with Apoorva Lakhia for his web series venture. Seeing the platform grow and build a strong connect with the entertainment industry and talented actors has taken us one step closer to our goal of creating a seamless and transparent platform to connect actors with film makers and casting directors.
Speaking about his experience while working with ActorsApply.com, Ajay Devgn said, "Actors Apply is a great company to work with, we were searching for a child actor for the character of Gaura for Shivaay and I was amazed at how quickly they turned our enquiry into auditions. They have a massive network of actors across the globe, it was a great experience to work with them."
Speaking about his association with ActorsApply.com, Apporva Lakhia said, "ActorsApply.com is an extremely professional service, I have casted supporting characters for my upcomingfeature with their help and now I am hunting for over 100characters for my web series 'Kab Ke Bichde'. They have a vast pool of emerging talented actors with over 30,000 members across the country. I look forward to our association for the web series and other future projects."