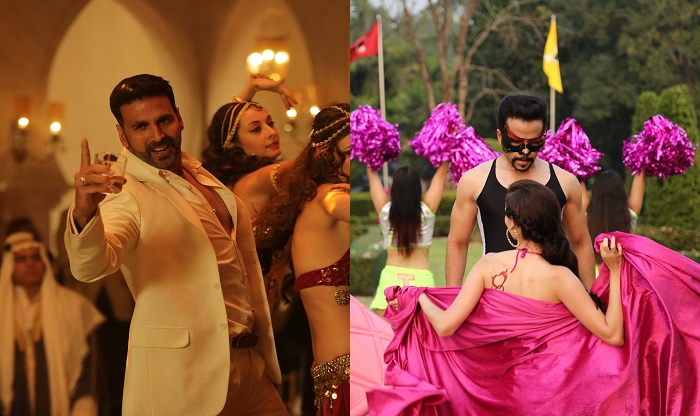 Bollywood is set to witness its first major Box Office clash of 2016 on 22 January. The Akshay Kumar-helmed Airlift and the sex comedy Kya Kool Hai Hum 3 are scheduled to release on the same date.
While both the films seem to have generated quite the buzz, it will be interesting to see which of the two impresses the audiences.
Akshay Kumar, who plays a heroic businessman in Airlift - which is based on a real life record-breaking 1990 air evacuation mission - recently spoke about the Box Office clash:
"It depends on the mood of audiences. There is no clash as such as both are different film. A person wanting to watch a comedy will watch Kya Kool Hai Hum 3 whereas others would watch Airlift."
Also Read: Kya Kool Hai Hum 3 vs Mastizaade: What is the difference between sex comedy and porn comedy?
Kya Kool Hai Hum 3 star Aftab Shivdasani echoed Akshay's sentiments. He said the films are made for different audiences. He said:
"Kya Kool Hai Hum 3 was not made to be compared with Airlift. If at all, you need to compare it, you should do it with another adult comedy. Airlift is a very different genre and has a very big star in the form of Akshay. The film looks great however their target audience is very different. It will cater to different audience and Kya Kool Hai Hum 3 will cater to different".
Also Read: Akshay Kumar on Airlift, Robot 2 and not being a Filmfare nominee
Kya Kool Hai Hum 3 director, Umesh Ghadge, said it was exciting that his film would go head-to-head with a film helmed by a superstar like Akshay Kumar. He said:
"People are expecting a mountain from Kya Kool Hai Hum 3. It is exciting but at the same time very scary because as a director I need to deliver what the audiences are expecting. I do believe that both Airlift and Kya Kool Hai Hum 3 have a very different audience base."