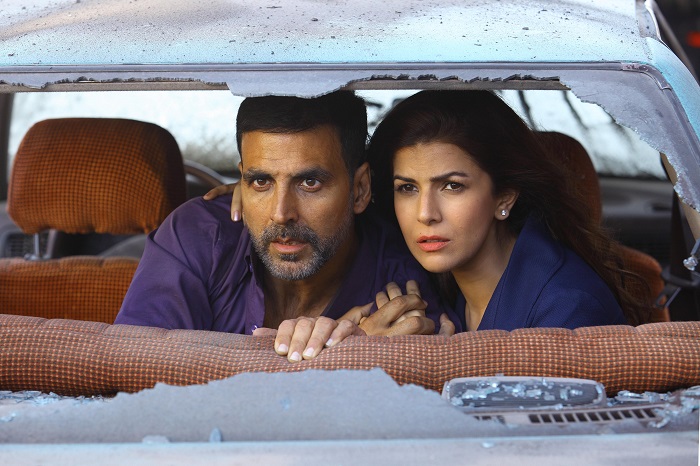 It has been over two years since Nimrat Kaur's last appearance in a Hindi film. She is looking forward to the release of Airlift, which is based on the evacuation of over 1,70,000 Indian's stranded at Kuwait - India's most historic mission till date.
Speaking about why she got involved in the project, Nimrat confessed,
"I consider myself reasonably aware of recent history so I was really shocked that someone like me, from my generation, didn't know anything about this. That's why I got very attracted to the script. It was a huge initiative for me to be able to attach myself to this story and bring it out on a canvas where you have someone like Akshay Kumar. It doesn't look like a typical Akshay Kumar action or comedy film."
Nimrat also lauded Akshay Kumar's effort to accept such a script and make it commercially viable due to his superstardom.
"It really serves the purpose when you have a commercially successful superstar helming a story like this as you can get so many people to come the theaters. The kind of weight that an actor like him brings to the film, whether it's a Baby or a Special 26 or other films of this zone, is great. It's fabulous to see someone of his stature bringing these stories to the forefront," she said.
Sharing her experience of working with Kumar, Nimrat said,
"Actually, he is very shy. Whenever I appreciate him, he gives me the 'Don't start again' look. It was really amazing working with him; he is genuinely so much fun."
Airlift releases on 22 January, 2016.