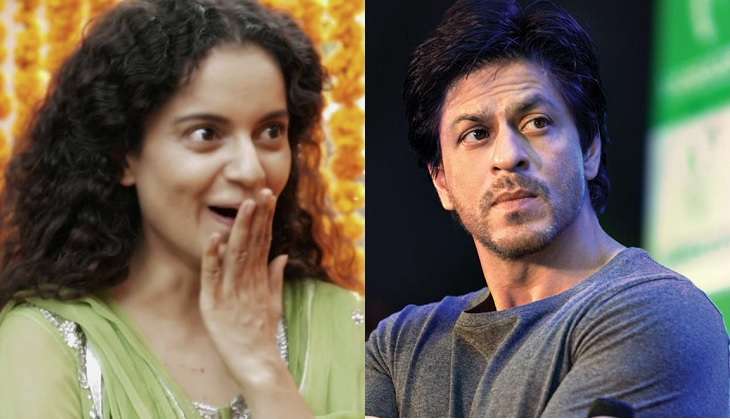 Sanjay Leela Bhansali was recently spotted with Shah Rukh Khan which gave rise to speculation that the superstar signed Bhansali's next period drama, Padmavati.
However, the speculations were far from the truth. According to the latest buzz, following the Padmavati's casting issues, Bhansali has started working on another script to keep his backup plan ready. The script in question is an intense love story that would star Shah Rukh Khan and Kangana Ranaut in the lead.
Apart from the casting issue, the studio backing Padmavati has run into a financial crunch which has only added to Bhansali's woes. Though there has been no official word about the status of Padmavati, this might be the right time for Bhansali to officially announce the film to put all speculations to rest.
The big question here is 'If the reports about Padmavati are':
1. Nothing but rumours, then will Bhansali start shooting for the Shah Rukh Khan film in 2018?
2. True, then when will the Shah Rukh Khan-Kangana Ranaut film go on floors?
-- With inputs from Open Magazine