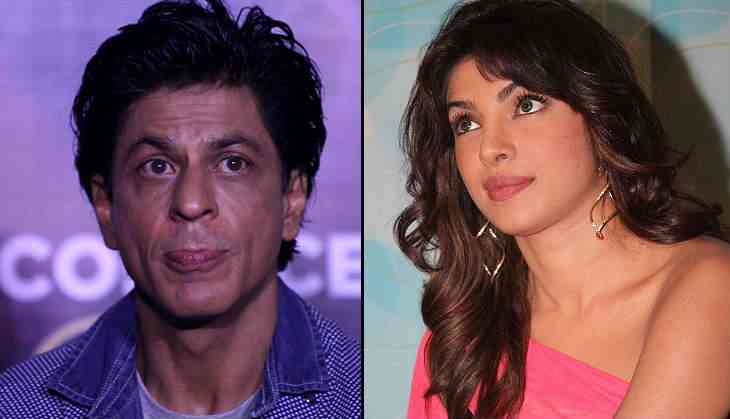 Goodwill ambassador for UNICEF Priyanka Chopra is currently spending some quality time with children of the refugee camps in Jordan.
The Global desi girl of India posted a heart-felt message and a video from a little girl to Katrina Kaif and captioned it, "This is a special shout out to one of Indias biggest movie stars. Katrina Kaif, this video is just for you, all the way from Za'atari Refugee camp in Jordan."
While spreading smiles on the faces of refuge children in Jordan, Miss Chopra in her message also expressed love for actors like Shah Rukh Khan, and Salman Khan. The global Indian superstar is ecstatic to know that what she does leaves a deep impact on the lives of those who are suffering.
Priyanka writes, "This is a special shout out to one of Indias biggest movie stars. @katrinakaif this video is just for you, all the way from Za'atari Refugee camp in Jordan.This is Wafaa, one of your biggest fans and her message roughly translated is "I love Katrina Kaif a lot and I am one of her fans. I have watched all her movies and never missed one, even if a movie is played more than once I watch it. I love you Katrina and love your beauty." I was especially told to give messages of love to these Massive Indian film superstars, who are favourites at Za'atari... SHAHRUKH KHAN, SALMAN KHAN, AKSHAY KUMAR, KAREENA KAPOOR and ANUSHKA SHARMA... a big shoutout to you all and Hindi movies from these amazing kids who are huge fans...our movies give them some much joy .. This was something I honestly did not expect...but it made my day. Who would think that what we do as entertainers would give people a sense of hope, relief and escape in such dire circumstances.This post is for all my colleagues in the Entertainment Business around the world... know what we do sometimes has such an deep impact on people's lives and goes beyond just the mere entertainment people look at us for. #ProudofmyJob #MissionForChildren #ChildrenUprooted #ChildrenOfSyria"
-With ANI inputs