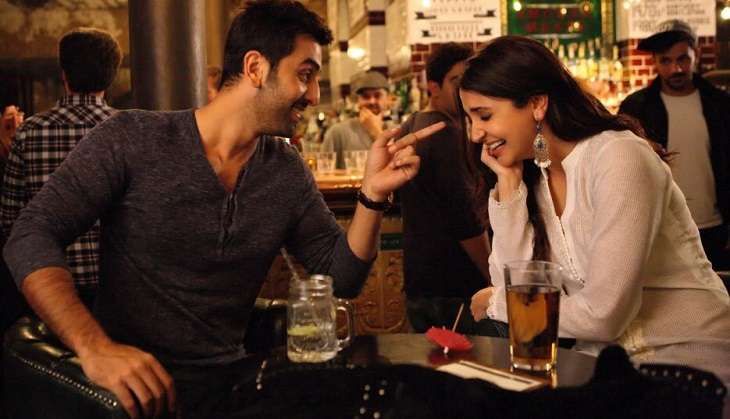 In Ae Dil Hai Mushkil, when Anushka Sharma cracks a joke with Ranbir Kapoor, "Mohammed Rafi gaate nahin, rote the" (Mohammed Rafi used to cry, not sing), it was supposed to evoke a titter. Unfortunately, it has raised a maelstrom. And now that Rafi's son Shahid has made his displeasure obvious, the matter has assumed huge proportions with people having a field day on social media.
Those who want to make a case for Rafi's image as a singer of tragic songs will cite his impassioned singing of heartbreak perennials like Ae duniya ke rakhwale sun dard bhare mere naale, Yaad na jaaye beete dinon ki, Zindagi kya hai, gham ka dariya hai, Babul ki duayen leti jaa to name just a few.
But who can forget that Rafi has ALSO sung probably just as many boisterous numbers like Ude jab jab zulfen teri, Jab pyar kisise hota hai, Le gayee dil gudiya Japan ki, Gulabi aankhen jo teri dekhi etc ? In fact, Rafi's robust voice contributed in a major way to Shammi Kapoor's rebel star image thanks to rollicking songs such as Aaja aaja main hoon pyar tera, Dil tera deewana hai sanam, Govinda aa la re and the classic hit, Chahe koi mujhe junglee kahe. After Shammi Kapoor's semi-retirement, Rafi also helped Shammi's nephew Rishi Kapoor crest on his evergreen voice with Parda hai parda,Hum kissise kum nahin and Dafliwale dafli baja.
If there were few who could create a web of entrancement like Rafi did in gossamer romantic hits like Chaudhvin ka chand ho, Mere mehboob tujhe meri mohabbat ki kasam and Baharon phool barsaon, it must be pointed out that Rafi could also have you in splits too with whacky Johnny Walker laughathons like Jaane kahan mera jigar gaya jee and crazy Mehmood numbers like Hum kaale hai toh kya hua dilwale hain!
So how can a single dialogue in a film smear a reputation built and consolidated over years with hits galore in every genre? The phrase 'every genre' needs to be emphasised here.
There is no denying that Rafi was a gentleman and arguably one of the two most sought-after voices from the 1950s to the 1980s (the other being Kishore Kumar). And for that matter, even Kishore Kumar has had his fair of 'crying' songs: Mere mehboob qayamat hogi, Dil aisa kissine mera toda, Teri duniya se hokar majboor chala, Khiza ke phool pe aati kabhi bahar nahin. Kishore too was versatile and could sing all genres of songs with felicity. But, as things panned out, in Ae Dil Hai Mushkil the dialogue writer chose to mention Mohammed Rafi and not Kishore.
Karan Johar is probably not unfamiliar with Rafi's talent - his father Yash Johar had successfully employed Rafi's voice for his debut production Dostana (Amitabh-Shatrughan Sinha) in Mere dost qissa yeh kya ho gaya and Salamat rahe dostana hamara.
To give Karan the benefit of doubt, Anushka's views in Ae Dil Hai Mushkil do not necessarily echo the filmmaker's sentiments on Rafi. It's the point of view of a character from another generation. Most of my generation was not very appreciative of K L Saigal though I always thought, and still maintain that, his voice is pure gold (my admiration for his voice has only strengthened with time).
During my childhood, we had two strong camps - those who belonged to the Rafi clique and those who were fanatic followers of Kishore. I stuck out like a sore thumb because I liked both equally. But Kishore fans spared no efforts to bash Rafi numbers, and the Rafi fans took great pleasure in pummelling Kishore's songs. What emerges is simple -- however great an artiste, there is nothing like across-the-board acceptance. There are bound to be a few dissenters who not only don't subscribe to the talent of an artiste but gleefully pick holes in it.
It will be an unhealthy precedent if a huge hullabaloo ensues each time a non-laudatory but purely professional comment is made on a popular personality, whether past or contemporary.
Let us learn to laugh at ourselves a little. And let us have more faith in our idols - they are not so fragile, nor is the immense legacy they have left behind. Relax. The reputation they have acquired can surely surmount a crack.
-- Dinesh Raheja (Editor - Bollywood News Service)