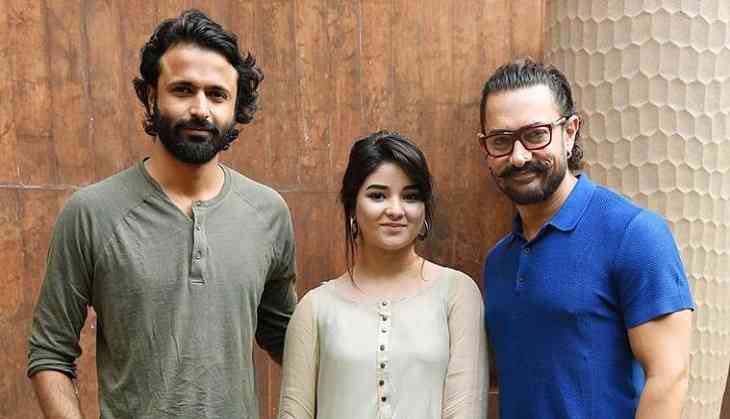 Aamir Khan Productions' Secret Superstar, which released as an underdog, has emerged as a hit at the box office. Starring the Dangal duo Zaira Wasim and Aamir Khan, Advait Chandan's directorial debut has not only garnered appreciation from the audience but also received critical acclaim.

With his debut movie, Advait Chandan has definitely proved his talent and established himself as an amazing story teller. The success of his venture was not an easy one. Advait invested four years of hard-work and efforts to complete the script of the film.

The director has been working closely with Aamir Khan for seven years now which has helped him to understand the art of film making better. While working on Satyamev Jayate, the stories of different people over the world inspired him to write Secret Superstar.

Advait, who has been always been passionate about writing, worked very hard on the script and finally approached the Khan for the same. Aamir Khan who was amazed with concept agreed to back the film along with his wife Kiran Rao.

The 'Secret Superstar' director faced a lot for struggles while making the film including the casting of Zaira Wasim. He always believed that Zaira was the perfect fit for Secret superstar.

Overwhelmed by the heartfelt response Advait will be throwing a party to celebrate the film's success. As his hard work is bearing fruits, Advait has all the reasons to celebrate.

Made on a lean budget, Secret Superstar is making profits not only in the Indian market but also globally. The film has collected more than Rs. 35 crore in the first week and more than Rs. 20 plus crore overseas.

The film also starrs Meher Vij, Raj Arjun and Tirth Sharma. It is based on the life of a teenage girl who dreams to be a singer and fulfills her dream by keeping her identity a secret.