Satnam Singh Bharamas, India's first NBA player, recently in an interview said that, he feels Abhishek Bachchan would be the best to play his part in a biopic. When Jr Bachchan read about this, he took to twitter to inform Satnam that he will play his role for free, on one condition. He has to win the NBA championship.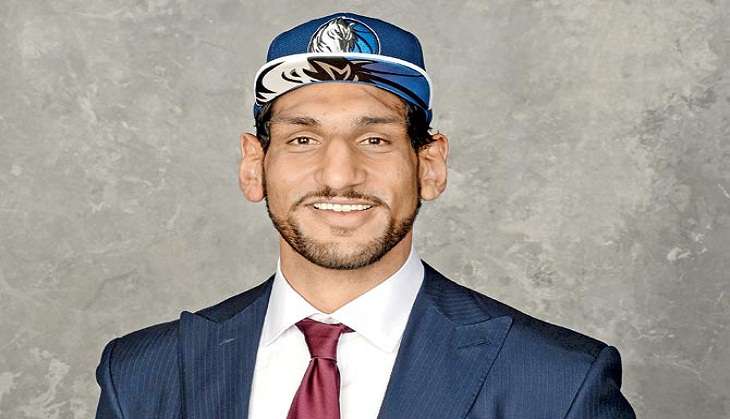 Satnam Singh Bhamaras (file Pic )
The actor further said that whatever money he earns from playing the role will go to a charity cause of Satnam's choice.
Abhishek Bachchan :- "Ok @hellosatnam here's the deal...It would be my pleasure and honour. But, my condition is you have to win a NBA championship 1st." (Sic)
In his 2nd tweet :- "And if u do...I'll do the film for free. Fees can go towards any charity of your choice." (Sic)
Ok @hellosatnam here's the deal.... it would be my pleasure & honour. But my condition is, u have to win a NBA championship 1st! https://t.co/9u8W2gVKuq

— Abhishek Bachchan (@juniorbachchan) January 23, 2017
And if you do... I'll do the film for free. Fees can go towards any charity of your choice. @NBAIndia @NBA @hellosatnam

— Abhishek Bachchan (@juniorbachchan) January 23, 2017