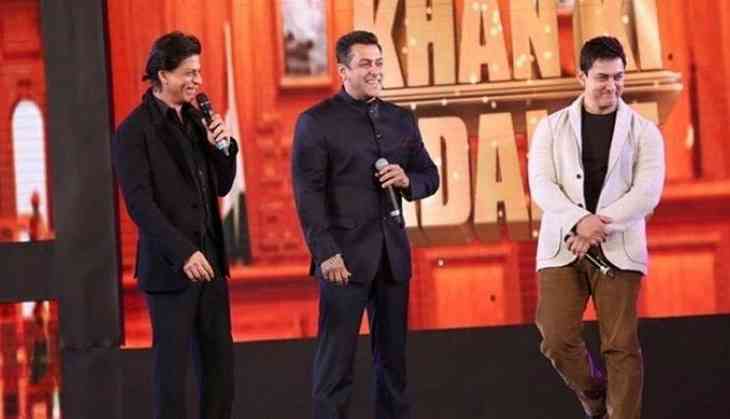 Aamir, Salman, Shah Rukh Khan in Amar Akbar Anthony remake!
It is a dream for all the Bollywood fans to watch the three Khans - Aamir, Salman and Shah Rukh Khan- together in one film.
From time to time, several reports emerged that these three superstars will be seen together but it has not happened yet.
Recently, director Sajid Khan, who has made comedy films like Housefull and others, has expressed his desire to cast three ruling Khans of Bollywood in one film.
Recently in an interview when Sajid Khan was asked that if he got a chance to cast Aamir, Salman, and Shah Rukh then which kind of which he would like to make with them?
On this Sajid Khan replied, "If I got a chance to make a film with them, then I would like to make a cool remake of film Amar Akbar Anthony and this remake will have a new cool style. With this, I also have to work on Akbar and Amar's characters because Anthony is film's strength, but if all three Khans will work then I have to make all three characters stronger."
Let me tell you, earlier Shah Rukh Khan also has told in an interview that casting all three would not be difficult and even budget will not be a problem, the problem would be a script which should have strong characters.