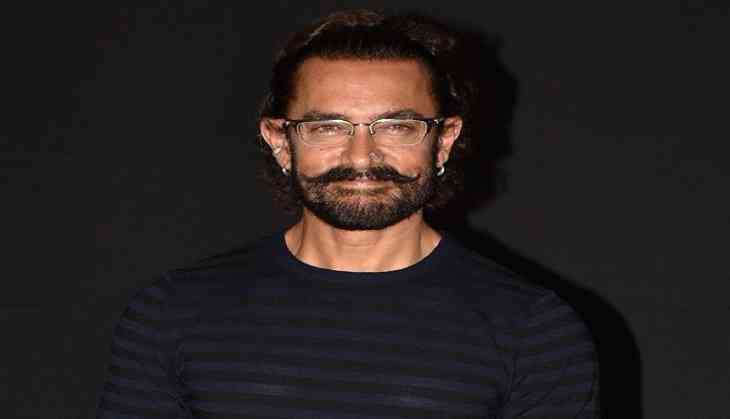 Aamir Khan, who is on a promotional spree for his upcoming release Secret Superstar staring the Dangal girl Zaira Wasim, is all set to attend India vs Australia T20 on 13 October.

Aamir Khan is a big cricket fan and loves to watch the sport. In spite of his hectic schedule, the star tries to watch all the matches. In his recent shoot with Virat Kohli for a Diwali special TV show, Aamir received an Indian cricket team jersey from the cricketer.

The star, who is proud of the growing success of India in the past matches, wants to extend his support to the men-in-blue. He is excited to watch the India vs Australia T20 match in Hyderabad on 13 Oct.

When it comes to cricket, Aamir is a little superstitious. Aamir believes that his blue t-shirt has brought him luck many times. For the past few years, whenever he has worn this t-shirt while watching a match, the result has been favourable for Team India.

Aamir Khan will attend the match along with Zaira who is playing the lead role in Aamir Khan Production's next production Secret Superstar.

Meanwhile, Aamir took time off his hectic schedule to make Reena Dutta's 50th birthday special today. He arrived in Mumbai early 6 am from Turkey and straight got into promotions from 7 am onward. Aamir Khan had lined up several things through the day to promote Secret Superstar.

During the day, he got a call from his children, Junaid and Ira, and they told him that they would like to celebrate Reena Dutta's 50th birthday with a surprise party. Aamir reschedule all his Secret Superstar commitments.

A surprise party was planned in Reena's residence in the evening. Aamir and Kiran attended along with all the family and friends. It's an extremely special 50th birthday and all were present to make it more special.

Reena Dutta has been actively involved and handling Paani Foundation.Aamir loves his family the most. Like any other person, Aamir's life revolves around his family which includes his ex-wife Reena Dutta.