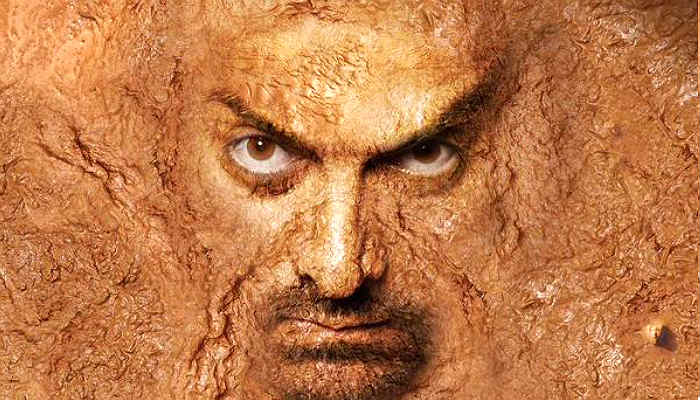 Aamir Khan's Dangal is out with its first poster. The poster shows Khan's face emerging out of a pool of mud. It says "Aaj Se Dangal Shuru".
Aamir Khan himself took to Twitter to release the poster of the film in which the actor is playing Indian wrestler Mahavir Singh Phogat.
September 21, 2015
The film is a biography on Phogat and also portrays the lives of his two wrestler daughters Babita Kumari and Geeta Phogat. Geeta is also India's first female wrestler to win gold at the 2010 Commonwealth Games. Her sister Babita, won the silver medal.
The film is already in news for many reasons. One of the major reasons being Aamir's overtly buff body which he developed for the role. Directed by Nitesh Tiwari and produced by Walt Disney, Dangal is slated to release in December of 2016.