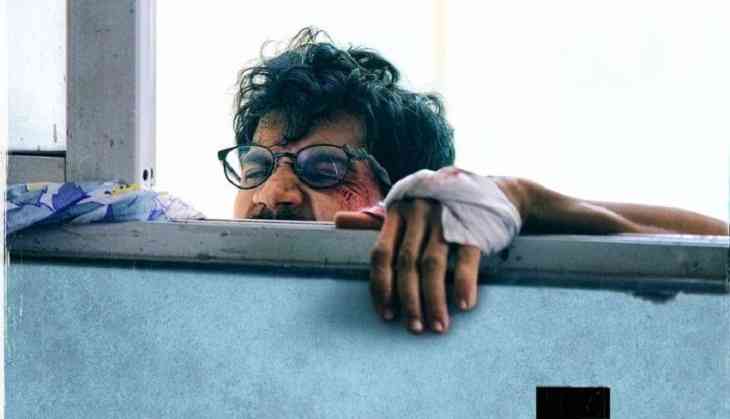 Rajkummar Rao being a vegetarian, had to eat non-vegetarian for one of the scenes in Vikramaditya Motwane's upcoming film, 'Trapped.' The film is India's first survival drama where we witness the protagonist Rajkummar getting trapped inside a house for days without food, water, electricity and even communication with the outer world.
One of the crucial scenes required Rajkummar to eat non-vegetarian, something which the actor has never done before as he is a complete vegetarian. He tried enacting the scene several times without having non-veg but it didn't translate well on screen. Rajkummar being a method actor, actually consumed meat to bring in realism in that particular shot.
Rajkummar finally eats non-veg and performs the scene, making it one of the finest scenes in the film!
Rajkummar shared his experience, "Vikramaditya required me to treat the scene in a real manner. We tried enacting the scene with an alternative, but the result wasn't satisfying. It was then that we realised, for a vegetarian like me, the emotions and the difficulty to dig my teeth into meat would only come to the forefront once i actually did it. The scene was then shot with me consuming meat. The experience was one of the most toughest calls I have had to take as an actor."
'Trapped' trailer is gripping the audience and building curiosity and the talented actor-director duo are ready to give the audience a never-seen-before cinematic experience.
Reliance Entertainment presents 'Trapped,' a Phantom Production and directed by Vikramaditya Motwane, slated to release on 17th March, 2017.