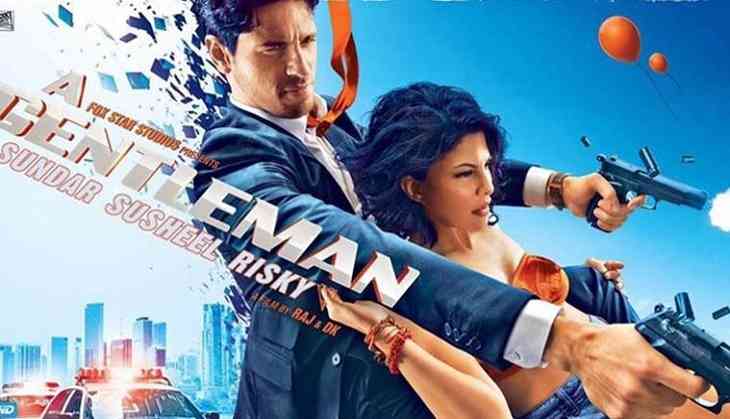 This action comedy film, directed by Raj & DK might work for the action junkies, but scratch the surface and you don't really get much to take home.
Gaurav Kapoor (Siddharth Malhotra) is the typical good man, who dreams of "settling down" (strangely in Miami) with his own home and wife and a bunch of kids. Gaurav's potential girlfriend, Kavya (Jacqueline Fernandez) is free spirited and an adventure freak.
Rishi (Siddharth Malhotra again) is the bad boy. If his tattooed body and highlighted hair is no indication, he goes around killing people at the behest of his boss, "the colonel" (Suniel Shetty). Rishi is not happy with his job, even though he's made to understand that he's an undercover agent for India and his colleague Yakoob (Darshan Kumar) hates him. So how are Gaurav and Rishi connected? Twins separated at birth? or is there more? This is a mystery that gets smartly solved somewhere in the middle of the film.
One wishes more of that smartness and sassiness was employed in the script and execution. The movie moves at too slow a pace for an action thriller. While some dialogues and sequences are genuinely funny, rest give you an uneasy feeling of deja vu.
Stars: Two and half
Jacqueline is a delight to watch, but her character does no justice to her natural exuberance and her on-screen charm. She's given pistols but she can't aim, she drives well, because well, she's learnt it from xbox….sadly we still have scripts in Bollywood that will continue to treat female characters as something of purely ornamental value.
The man in the movie, Malhotra, struggles to cope up with the challenge of playing two drastically different characters. Siddharth shines in action sequences, though. Also, Siddharth and Jacqueline's onscreen chemistry is one of the few things that work for the film.