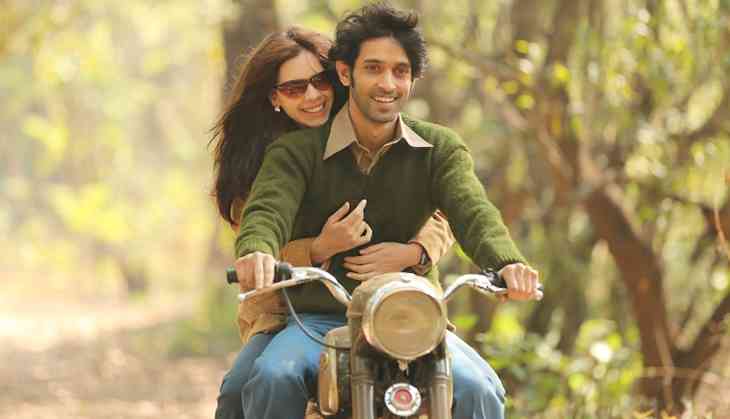 A Death in the Gunj begins, as you might have guessed, with a death. You know someone is dead as two of the characters discuss how to fit a corpse in the boot of their car. But you don't know who the deceased is. Not until the end of the film.
1978-79. A light blue Ambassador. Bell-bottoms. Long sideburns. Charminar ciggarettes. McCluskiegunj. That's the setting in which Konkona Sensharma gently eases in her main characters:
- OP and Anupama Bakshi, an elderly couple who live in a spacious property in the small town.
- Their son Nandan 'Nandu' Bakshi, his wife Bonnie and their daughter Tani. Mimi and Shutu their relatives, who accompany them to the gunj to spend a vacation together.
- Vikram and Brian, Nandu's childhood friends.
And then the director just lets them be. Almost. The holidayers enjoy the sunny winter mostly outside on lawns and in gardens. The evenings, often dotted by powercuts, are spent indoors, chatting and drinking together.
The camera of Sirsha Ray follows them, mostly from a distance, without jutting into the story, which plays out like an Agatha Christie novel. Only, this is not a whodunnit, but one where the anxiety is about which character will die.
But while we wait for this revelation, the characters come into their own. Sensharma chisels out their key traits, their likes, dislikes, their views. At times, she uses the family's darwan and help to pass a provide an outsider's perspective on the upper middle class gang.
Gradually, your focus shifts to the soft-spoken Shutu, the son of Anupama's sister. A sensitive, albeit brooding 23-year-old, Shutu has not come to terms with the death of his father. He is intelligent, but not street smart. The person closest to him is eight-year-old Tani.
The adults all have their own ideas about Shutu. Some think he should grow up and be responsible, some think he is so pretty he "could be a girl"; some bully him, while others are protective. As the narrative progresses, so does his inner conflict.
As the days pass, the dynamics between the different characters evolve. A planchett here, and an adulterous kiss there add tension to the plot. Soon there is jealousy, rivalry; temptations and lies.
What started out as a slow-paced story of vacationing in pre-liberalisation, small-town Bihar, turns into a human drama.
In one sequence, Sutu and Tini focus sunlight through a magnifying glass onto an insect on a leaf until it dies. They then bury it. Perhaps this one sequence, otherwise not integral to the narrative, sums up A Death in the Gunj.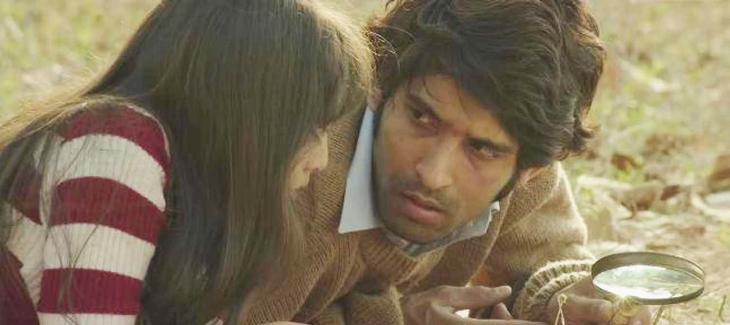 Sensharma uses a story by her father Mukul Sharma to bring 'people like us' under the magnifying glass. She does it well, never losing her grip over her feature debut. Ray's camera is used as a steady, fly-on-the-wall, drifting only occassionally to accentuate a point.
She also uses Sagar Desai's music to set the mood of the film or to change it. Desai has done a beautiful job of defining the McCluskiegunj winter through his score. A film that paces out gradually and takes its time, but doesn't bore you also indicates good editing, an aspect that helps to accentuate the characters.
Which brings us to the actors. It is a treat to watch Tanuja pair up with Om Puri as the older Bakshis. Gulshan Devaiya and Tilottoma Shome, both fine actors, deftly play the younger couple. Arya Sharma, as Tini, also shows promise well beyond her years.
Jim Sarbh as Brian and Promila Pradhan as Vikram's wife Purnima do a decent job. Ranvir Shorey is remarkable as Vikram, a character which hints at foregone royalty.
Then there is Kalki Koechlin (Mimi), who has made it a habbit of shinig through in almost all her films, even those where the scripts doesn't leave her with too much to do. Fortunately, Gunj doesn't belong to that category as Kalki and the film both deserve each other.
The real find, though, is Vikrant Massey. It was quite a task to get Sutu, the shy Bengali boy from the turbulent '70s, correct. Massey was brilliant in portraying him and peaking at the right moment.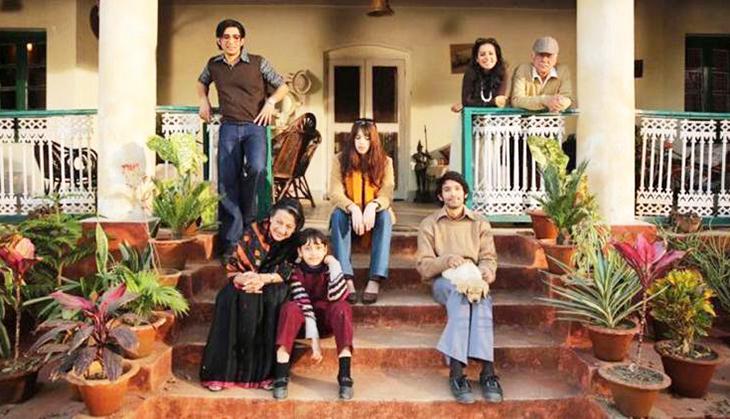 Sensharma must have had a good team which helped her recreate the period well. There are times when Gunj reminds of Satyajit Ray's 1970 classic Aranyer Din Ratri (in which incidentally her mother Aparna Sen played a part). That's no mean feat.
The movie also tackles two very serious issues – bullying and depression – in a subtle way. No wonder the film has gained quite some applause in the festival circuit.
A third generation filmmaker, Sensharma has always been known for her acting chops, what with a National award under her belt. Gunj proves she can be equaly capable calling the shots.
Verdict: 4/5