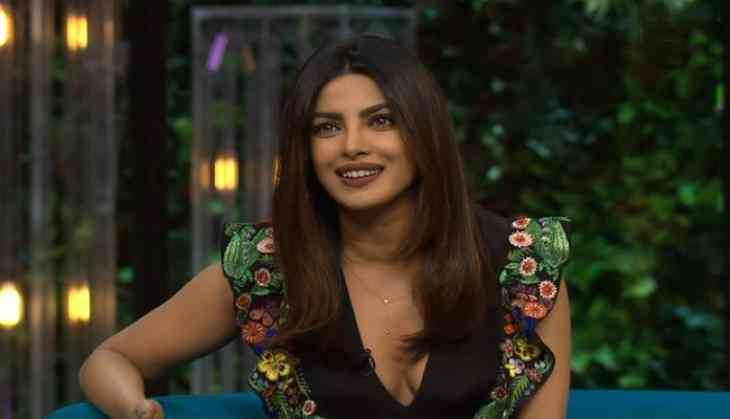 Actor, singer, film producer, philanthropist, and the winner of the Miss World 2000 pageant, it seems as if the global desi girl of India Priyanka Chopra is not jack but master of all traits.
Whatever Priyanka Chopra does she does that with a confidence. Wherever she appears, she is always herself, she never tries to be someone else. Maybe that's why the world loves PeeCee.
One of the world's highest-paid celebrities, Priyanka had crossed the boundaries of Bollywood and now she has made herself known among Hollywood ladies.
Priyanka Chopra is among world's most talked celebrities, she was also named in the 'Time' magazine as one of the world's most influential people alongside Lady Gaga and Taylor Alison Swift.
Here is a list of international interviews when Priyanka was at her wittiest best:
1- Wendy Williams
During an interview with Windy Williams, when Priyanka Chopra was asked about her date in 'Met Gala', Priyanka Chopra confidently replied that she does not need a date, it was her moment so why let somebody else steal the show? She even explained that she likes being an independent woman, and does not like that woman are judged for not being married when they turn thirty.
2- Chelsea
When in an interview, the global icon of India was asked whether she knew English before she came to New York? PeeCee broke the American's stereotype about India and said every third person in India speaks English and India is among the country where the maximum number of people speak English, despite the fact it is not our first language.
3- Jimmy Kimmel Live!
When Priyanka Chopra was asked why she decided to complete her high school in New York, the actress confidently said she does not like the idea of wearing the school uniform and it is compulsory in almost every Indian school.
4- The View
When the host of the show, Debra Messing confessed that she was criticised for her nose. Priyanka also confidently said she too was criticised for her body part. She said when she met a Bollywood director and producer for her launch in Indian film industry, she confessed, "he had a problem with most of her body parts and then she went to say that how there is a false perception of how women should look like."
5- The Late Show With Stephen Colbert
During Priyanka Chopra's interview on 'The Late Show With Stephen Colbert', when she was asked a question, the desi girl of India played the diplomacy card and said, that she can't answer every question because she might get deported for being honest as she is on the visa.