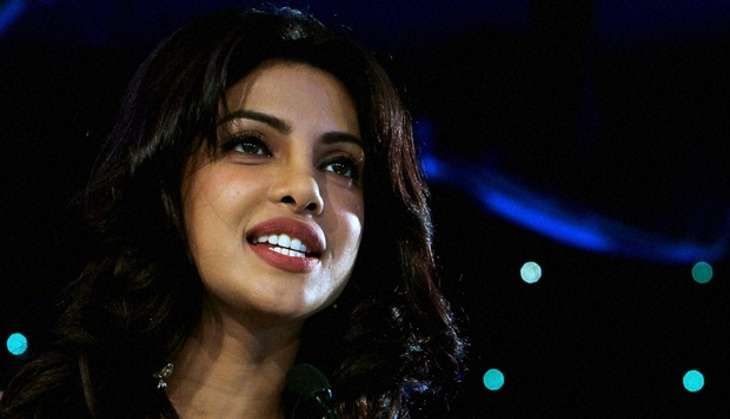 Priyanka Chopra, who is busy shooting for season two of her ABC series Quantico, recently opened up about feeling accepted by viewers in the USA.
Almost two years after she made a splash in the US with her projects, Priyanka says that it is "amazing" to be recognised and appreciated for her work.
In conversation with a leading national daily, she spoke about her work and her upcoming projects. Here's what she said:
On featuring on international magazine covers:
"For me, a cover is a cover. But it's amazing that I am in a different country, where nobody knew me before September last year, and I've been given the opportunity to grace these amazing covers. Whether you're on a cover in India or in the US, it's always an acknowledgement of your work. The kind of acceptance that I've received in the US, not just by the media, but by my colleagues, the film industry, the audience, and the people that I meet on the streets, is amazing. I feel accepted in America."
On how fans in America react when they meet her:
"They tell me that they watch my show regularly. Some even told me that they had watched Barfi! (2012) and Bajirao Mastani (2015). It's so much fun to witness all this."
On whether global recognition translates into increasing pressure:
"I don't see it like that. I have been fortunate that throughout my career, I have always been able to do things my way, and take paths that people have not taken before. I have made my own decisions, whether they were successful or not. I've handled my career like that from the beginning. Life is a result of your choices. I am glad that I made the right ones. I have been able to live up to them."
On working in more TV shows:
"TV shows are a lot of work. I am a motion picture girl. I love my show. But, as for taking up shows in the future, I don't know. Then again, one must never say never. As long as I am doing this show, I will definitely not do another TV show."
-- quotes from Hindustan Times