It has been 28 years since the release of Salman Khan's debut Bollywood film, Biwi Ho Toh Aisi.
The 1988 JK Bihari-directorial, which his the screens in August that year, saw Salman playing the role of Vicky, the younger brother of Farooq Shaikh's character. While it was a supporting role, Salman managed to capture the attention of Bollywood filmmakers with his portrayal of a supportive, well-meaning brother-in-law in the film.
While Biwi Ho Toh Aisi was his first Bollywood film, Salman became a household name only a year later, when Maine Pyaar Kiya (1989) hit the screens. But do you know the connection between these films?
During an interview with Catch for the promotions of Prem Ratan Dhan Payo (2015), Salman reminisced about his early days in the industry.
Salman revealed that he was not the first choice for the lead role in Sooraj R Barjatya's debut directorial, Maine Pyaar Kiya. Sooraj, who was 19-years-old at the time, was initially keen to cast an established male actor in the now-cult role instead.
Salman said:
"I thought Sooraj would narrate the role of a villager for me. But when he started narrating the script of Maine Pyar Kiya, I realised that he was planning to make a film around my character. For the first time I did not see any Sanjay Dutt, Sunny Deol, Kumar Gaurav or Jackie Shroff (the top choice for Bollywood filmmakers at the time) in this film. I saw myself playing the role of Prem. As soon as the story narration was over I cheerfully told him 'Sooraj, we will make a great film together'. He said, 'but, Salman I have not signed you yet as we have shortlisted Deepak Tijori and Kunal Goswami'. I thought the movie wouldn't happen for me and went back to struggling".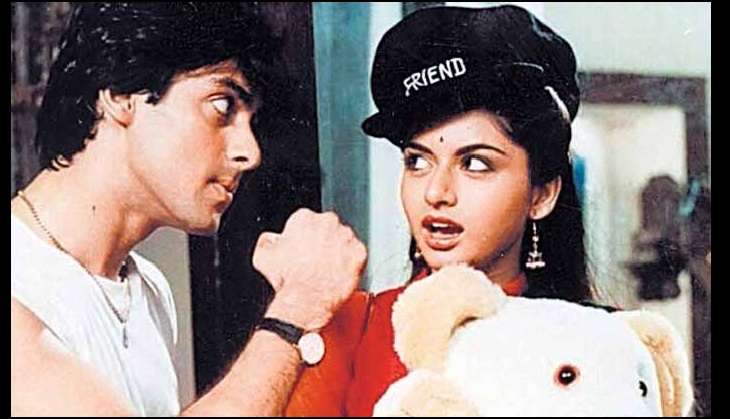 Salman Khan in Maine Pyar Kiya (Movie Still)
In fact, Salman's disappointment over Maine Pyar Kiya led him to sign up for Biwi Ho To Aisi.Salman revealed that producer KC Bokadia's associate Suresh Bhagat was bankrolling the film and that the makers were desperately hunting for an actor to play the character of Vicky in theBiwi Ho Toh Aisi.
"Almost every young actor had refused it. So when I walked in they asked me, 'It's a small role. Will you do it?' Out of desperation, I said, 'yes'. They did all the signing formalities and gave me a VHS of a regional film and told me to watch it for my part in it. When I saw the film, I realised that the film is good but I am barely there. I had no choice but do this film as I had no work at all".
Can you imagine a Maine Pyaar Kiya without Salman Khan? Turns out, Sooraj Barjatya couldn't either. He approached Salman again, a few months after their discussion.
"A few months later, when Sooraj came to sign me for Maine Pyaar Kiya, I was doing Biwi Ho Toh Aisi. I sat down with Sooraj and explained that I was a part of this film and that it was almost complete. Sooraj told me, 'You were damn good in the test thus we changed our decision and want to cast you for Maine Pyar Kiya'.
There's more. Even after bagging a plum role in Maine Pyar Kiya, Salman was reluctant to take up the role as he wasn't too confident about his acting skills.
"Once Biwi Ho Toh Aisi was complete I saw the rushes. My brother Arbaaz saw the rushes and laughed at my acting. That night I called up Sooraj and told him to look for another hero as I felt that I was not up to the mark. On Sooraj's insistence, I asked the makers to show him Biwi Ho Toh Aisi so he could take me off the Maine Pyaar Kiya cast and sign someone else".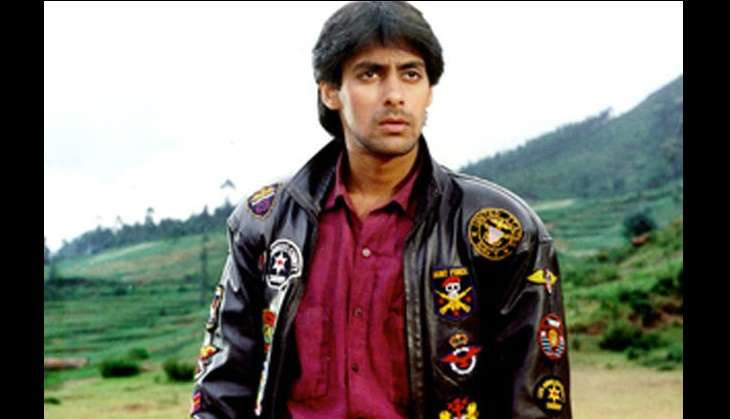 Salman Khan's angry look in Maine Pyar Kiya (Movie Still)
Did Sooraj like what he saw? Salman Khan tells us:
"Sooraj saw the film and left without uttering a word. I told him that my biggest fear is many people might see Biwi Ho Toh Aisi and after seeing me in it, they won't enter the theatre if they saw me on the poster of Maine Pyaar Kiya. Sooraj consoled me and said 'You are Prem of Maine Pyar Kiya. What I saw on screen right now is not you.' He convinced me to let this film happen. He said that it wouldn't affect me even if it won't do well".
Salman also said that he had a lot of respect for Sooraj's intuition.
"Just imagine a nineteen-year-old boy had the maturity and had the spunk to cast another nineteen-year-old boy in a film at a time when the Rajshri banner was down and out. Their highest budget film was Rs 40 lakhs. At that time, Maine Pyar Kiya cost Rs 1 crore, 20 lakh to make."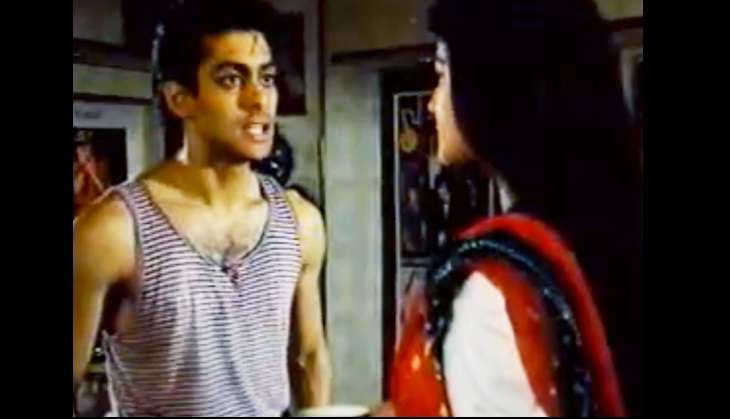 Salman Khan in Biwi Ho Toh Aisi (Movie Still)
You know that Sooraj eventually managed to convince Salman into doing Maine Pyar Kiya. You also know what happened next. The superhit actor-director went on to collaborate on a number of hits, including Hum Aapke Hai Koun!, Hum Saath Saath Hai and Prem Ratan Dhan Payo.
Close to three decades after his blink-and-miss role in Biwi Ho Toh Aisi, and his iconic role inMaine Pyar Kiya, Salman Khan is one of the most influential actors in Bollywood today.
Fans of the Sultan actor are marking the day by using the hashtag #28YrsOfBiggestStarEverSALMAN on Twitter.
Are you a Salman Khan fan? Tell us how he has evolved as an actor over these years in the comments below.
-- Edited by Blassy Boben