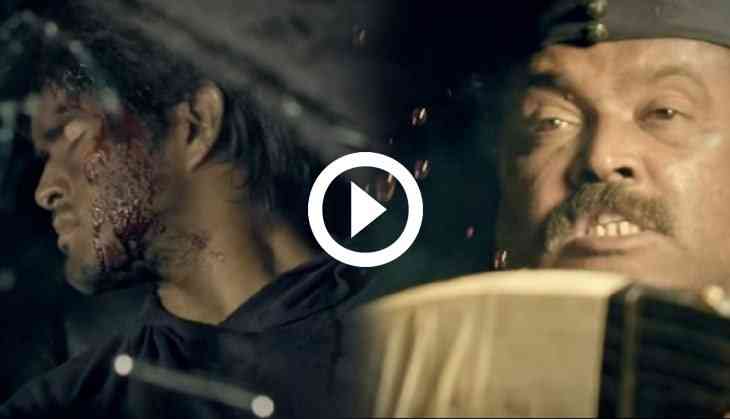 The 26/11 Mumbai terror attack has completed 10 years today and this was really one of the most horrible experience India faced in the recent past. This was surely the most horrible and toughest terrorist attack on India when a terrorist group attacked in Mumbai's most posh and rush areas like Mumbai Central station, Taj Hotel, and Oberoi Hotel.
The rescue mission hold by NSG commandos and Mumbai Police ran for 60 hours. In the 9 terrorists, only one terrorist Ajmal Kasab was caught. While catching Ajmal Kasab, martyr ASI Tukaram Omble played an important role and he had fought against him. The tough fight against Kasab resulted as ASI Tukaram Omble had to sacrifice his life.
We have heard a lot how Tukaram Omble caught Kasab and how Kasab hit him four bullets continuously but despite that Omble didn't leave Kasab. In 2013, filmmaker Ram Gopal Varma made a film called The Attack Of 26/11 that narrated the most of the story of Mumbai attack. In that film, Nana Patekar played the leading role. In this film, Varma showed the whole incident that took place during the midnight of the terror attack.
#RIP #TukaramOmble & all the martyrs of the #MumbaiTerrorAttack. 🙏 The sheer audacity of their execution was far more shocking!!!
Revisit #2611Attack, watch the full movie on #ErosNow. pic.twitter.com/B9vr5IBa3I

— Eros Now (@ErosNow) November 26, 2018
Even after 10 years of the terror attack, the fear of terrorism is still in our inside. However, we always feel proud to have people like ASI Tukaram Omble who are even ready to sacrifice their lives for their country. The sacrifice of Tukaram Omble will never be forgotten in the history of India.
Also Read - Tanaji actor Ajay Devgn forgot his marriage anniversary date; how his wife Kajol reacted to it is shocking!