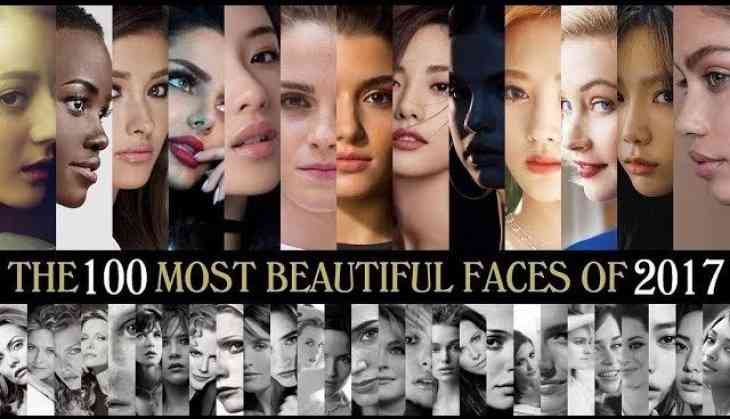 TC Candler's Independent Critics' '100 Most Beautiful Faces Of 2017' (Youtube / TC Candler)
Five Indian actresses have managed to find a place in the list of '100 Most Beautiful Faces Of 2017'. This is a list prepared by TC Candler's Independent Critics, which is claimed to be aimed at informing and broadening public opinion instead of reflecting it.
It has been around 28 years since the list is being prepared annually. Over the years, it has made a name for itself with a large number of people anticipating it worldwide every year. While in previous years the likes of Emma Watson and Emilia Clarke had topped the list, this year it is a slightly unexpected face-- of the 19-year-old Liza Soberano-- topped the chart. Liza is a Filipino-American actress.
Explaining the thought behind the selection criteria and process, The Independent Critics mentions on the website, "Aesthetic perfection is only one of the criteria. grace, elegance, originality, daring, passion, class, poise, joy, promise, hope… they are all embodied in a beautiful face. With those criteria in mind, TC Candler and the members select only 100 faces out of the approximately 85,000 female celebrities (which works out to less than 0.0012%)."
The list bears a huge significance in India as each year some Bollywood actresses find a place in the list. This year from India, five Bollywood actresses have managed to get a spot, which is considered a big recognition for their beauty. The chosen ones are as follows in the reverse order:
5. Urvashi Rautela – 89th Spot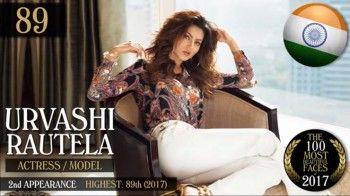 Twitter
Urvashi, who had represented India at the Miss Universe 2015 pageant, is on the 89th spot on the list. This is considered a big achievement for the Bollywood film star as she has managed to be one of the only five Indian actresses on the list.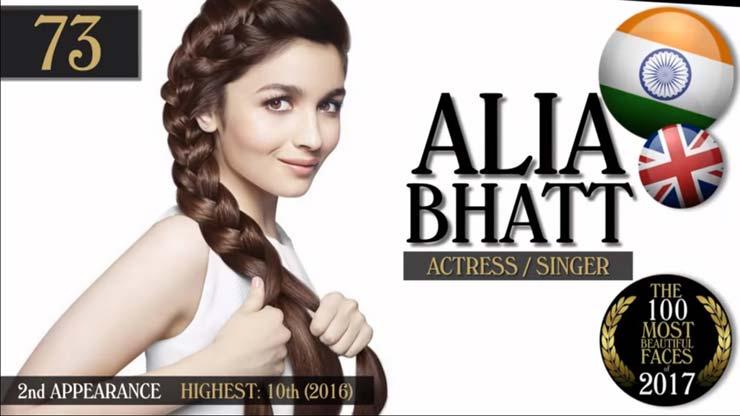 Twitter
Alia Bhatt, one of the most popular Bollywood actress in India, is on the 73rd spot on the list. Alia has worked in over a dozen Bollywood films so far and has received many prestigious awards for her performance. Alia was among the top 10 (10th Spot) in the list of the year 2016.
3. Nargis Fakhri – 53rd Spot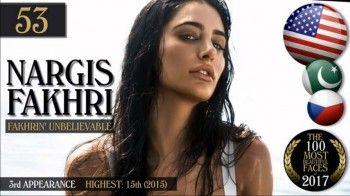 Twitter
After achieving a spot in the top 20 (15th spot) in the year 2015, Nargis Fakhri is ranked 53rd on this year's list. This is the third time she has managed a spot on this prestigious list.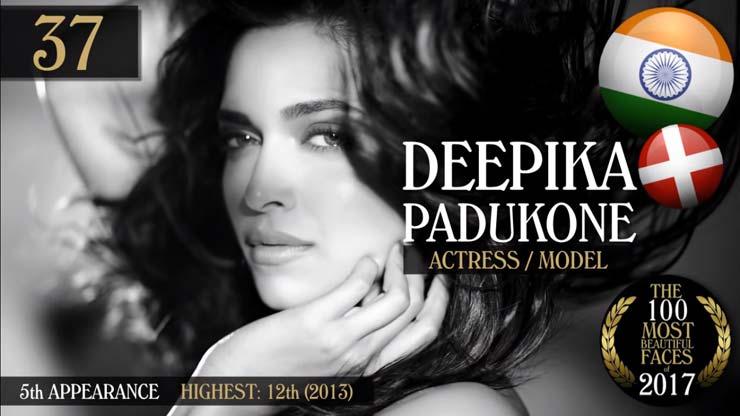 Twitter
One of the most popular Indian actresses, Deepika Padukone is placed on the 37th spot in the list. This is the fifth appearance of the actress in this list and her highest ranking was in the year 2013 when she was on the 12th spot.
Twitter
In her 3rd appearance on the list, Priyanka Chopra is the top-ranked Indian in TC Candler's Independent Critics' '100 Most Beautiful Faces Of 2017'.