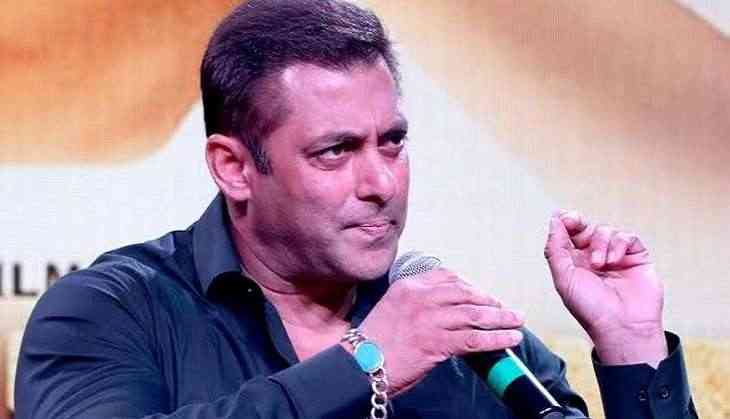 10 super flop films of Bollywood superstar Salman Khan
Salman Khan's film Tubelight has released on 23rd June 2017 and is expected to attract huge crowd at theatres. Although Salman Khan has given many super hit films, he also has worked in some movies which didn't do well at the box office.
Here are some of the super flop films of the superstar of Bollywood:
1. Ek Ladka Ek Ladki - The film was directed by Vijay Sadanah and it starred Neelam Kothari opposite Salman Khan. The film did 1.8 crores business at the box office.
2. Dil Tera Aashiq - In this film of Lawrence D'Souza, Salman Khan and Madhuri Dixit played leading roles and it collected only 2.1 crores.
3. Chandra Mukhi - This film had Sridevi opposite Salman Khan but still the film didn't do anything good at the box office. This film gathered 2.15 crores only at the box office.
4. Majhdaar - Esmayeel Shroff directorial Majhdaar had Salman Khan and Manisha Koirala in the lead roles. The film received a collection of 1.2 crores at the box office.
5. Kurbaan - Deepak Baahre directorial Kurbaan had done a business of only 1.80 crores at the box office.
6. Jaagruti - Suresh Krissna's film, which has Karishma Kapoor along with Salman, collected 2.50 crores.
7. Chaand Kaa Tukdaa - This is another super flop film of Salman Khan and Sridevi as it only got 2.20 crores.
8. Sangdil Sanam - This is second flop collaboration of Manisha Koirala and Salman Khan but it collected double of previous one.
9. Nishchaiy - The film had Salman Khan and Vinod Khanna in leading roles opposite Karishma Kapoor. This film was made by the same director who made Majhdaar.
10. Jaan-E-Mann - Salman Khan and Akshay Kumar starring film also had a disappointing run at the box office. This film did clash at the box office with Shah Rukh Khan's Don.