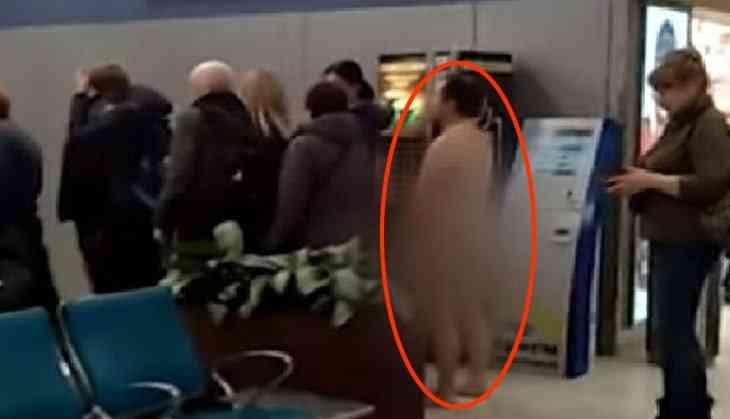 We have come across several bizarre incidents on international and domestic flights, like last month a Saudi woman forgot her newborn baby at the departure waiting for the airport and forced the pilot to turn the plane around to King Abdulaziz International Airport. Well, here's a fresh bizarre flight incident, where a man board flight 'naked.'
This incident has been reported from Russia's Domodedovo Airport where a young man stripped naked before boarding his flight. But his logic behind his being strip naked will make you go ROFL. The man said that he believed clothes made him 'less aerodynamic', reported Moscow Times.
The bizarre incident was caught on camera and later shared online. It shows the man completely naked even after he was handcuffed.
Watch video:
However, the man was caught by the security staff while he was trying to run to the jet bridge. He was later detained by the police at the airport. "He shouted that he was naked because clothing impairs the aerodynamics of the body. He flies with more agility when undressed," a passenger told REN TV.
Also read: Caught On Camera! Haryana maths professor teaches 'love formulas' to girl students; suspended as video goes