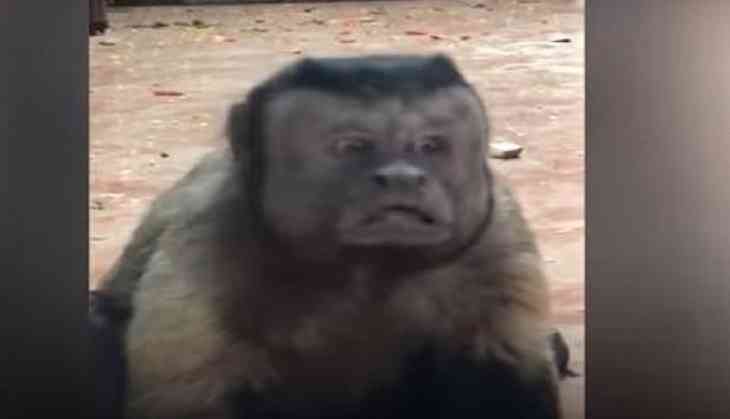 You all have listened from you ancestor or might have read in books that humans were like a monkey in ancient times. In previous years, many of you also heard about a monkey man in news. Hope, you have not seen any monkey like humans. Recently, a shocking video is getting viral over the internet in which a monkey is a lookalike a human beings face.
The video is creating a buzz on the internet just because of his human-like facial expressions and features too. The monkey in the viral video is in the Tianjin zoo, which has taken from the social media of China. The face of the monkey face made people amused and also confused as he resembles the human face.
We all have seen many human beings face similar to each other but this case is different as here the human face is looking an 18-year-old monkey. In past few days, a picture was also got viral of a domestic dog breed Shih-poo. He was also in news because of his face too. The dog had also amused everyone because of his human-like face features. He was famous because of his gorilla walks on his two legs just like as human being.
Well, this monkey seeks the attention of everyone all around the world. You can also see him in the viral video:
What do you think about this monkey's face like a human? Share your views in our comment box.
Also read: Viral Video: You will die laughing after watching Bruno Mars dancing on Govinda and Raveena Tandon's 'hit song'