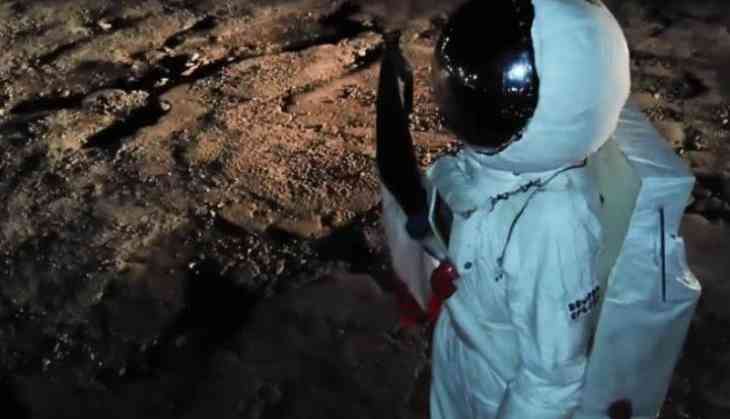 Bengaluru artist Baadal Nanjundaswamy recently created a video where he can be seen walking on a potholed road in a spacesuit and mocking the government for not maintaining it. The video was shared widely and had gone viral on social media.
The video has become so popular that it is being recreated in different parts of the world. Nanjundaswamy took to his twitter handle to share the video from Mexico where they recreated his video. Baadal wrote, "...and they recreated it in Mexico! #mexican roads."
...and they recreated it in Mexico! #mexican roads pic.twitter.com/Pz2yfgQrPv

— baadal nanjundaswamy (@baadalvirus) September 11, 2019
Mexican agency Boveda Celeste had contacted him on Facebook for the permission to recreate the video.
The video shows someone dressed up in spacesuit walking slowly through the damaged road carrying a Mexican flag. The video was meant to take a dig at the government for not looking into the matter seriously. Badaal has got many requests to recreate his 'moonwalk' video including from different parts of India.
The Bengaluru-based artist has used his creative artwork in the past too. He has created dummy mermaids and crocodiles around potholes to draw the attention of Bengaluru's municipality to the city's infrastructure woes.
Also read: Anant Chaturdashi: OMG! 21 kg gold-coated laddu sold at Rs 17 lakh in auction; check out its speciality