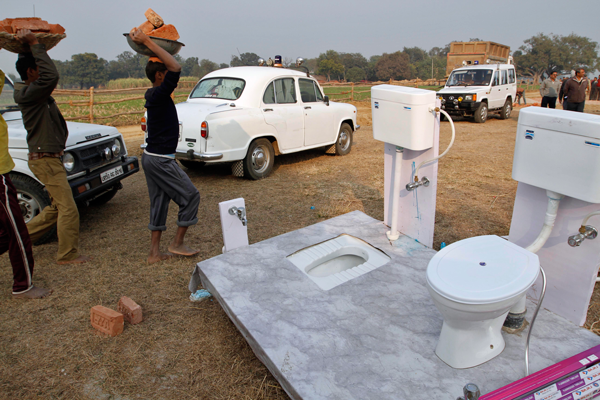 Sonhat, a tribal development block in Koriya district of Chhattisgarh, is quite serious about the Swachh Bharat Mission. Testimony to the fact -- 14 villagers have been penalised Rs 3500 for defecating in the open.
Believe it or not, the panchayat committee took serious note of the issue and charged each of them Rs 250. A kind of challan has been imposed against those defecating in the open.
Under the Swachh Bharat Mission, the district administration had constructed toilets in the villages and Sonhat panchayat has formed a special committee to closely monitor the problem of open defecation and create awareness about cleanliness. During an inspection on 14 February, the committee members found that few villagers were not using the toilets and penalised them.
To promote Swachh Bharat Mission, the village panchayat formed a committee including 20 panchayat members and other villagers. "Gram Panchayat Sonhat has been declared open defecation free. We have penalised these villagers defecating in the open on the basis of the proposals passed by the panchayat members," said Uday Raj Singh, sarpanch of the village.