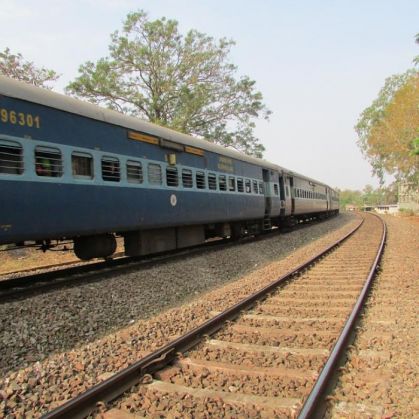 In a bizarre incident, policemen from the Government Railway Police (GRP) and Bareilly Police kept feuding over jurisdiction as the body of man kept laying on the track for six hours after a train had mowed him. During this time 16 more trains ran over him before the body was finally removed from the track.
The accident
The unidentified man was run over by the Akal Takht Express near the Shamshan Bhoomi crossing under the Quila police station, Bareilly on 20 August.
Locals who witnessed the incident had informed cops at Quila police station, while the train's driver had alerted the control room at Bareilly railway station.
The Bareilly station master immediately brought the matter to the notice of GRP officials at Bareilly railway station. On their part, the GRP staff asked police at Quila police station to take the body into their custody and send it for postmortem.
The 'war' between GRP and the local police
The question of who will take the body into their custody, triggered a bitter war of words between the GRP and local police, with neither side ready to take the body.
The high tension drama continued for more than six hours. Meanwhile, more than 16 speeding trains ran over the dead body during the rest of the day, including the Saryu Yamuna Express, Poorbiya Express, PBR Express, Gharib Nawaz Express, Awadh-Assam express and the Gharib Rath.
As the tension continued prevailing between them, senior railway officials had to intervene and the body was taken into custody by Quila police and the body was sent for post-mortem. By then, it had been mangled beyond recognition.