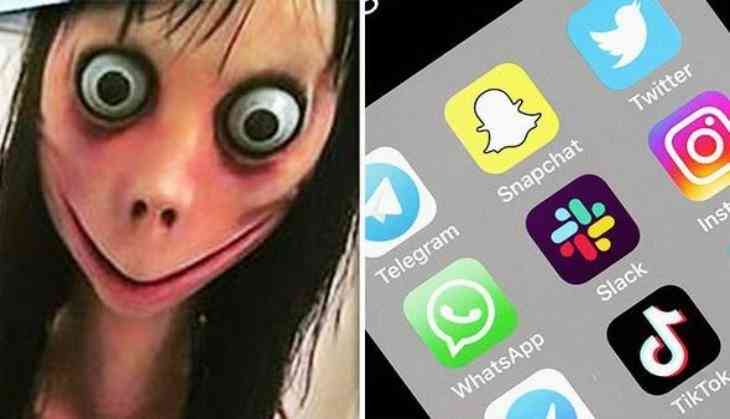 From the year 2017, we have heard about several dangerous challenges that have gone viral on the social media and have also taken the life of youngsters like the 'blue whale challenge', 'Kiki challenge', 'Momo challenge' and many more.
Recently, a shocking case from the United States of America was reported where a three-year-old girl became the latest victim of the dangerous Momo challenge.
It all came to light when the girl revealed the scary incident related to the challenge to her mother.
As per the reports in Mirror Online, the girl named Adaline Becerra was asked by her mother Bianca about the challenge while they were watching TV. Bianca asked her daughter, 'Baby Addy, who is Momo?'
Her daughter's answer to her question left her in shock so much so that her heartbeat increased when she heard about her daughter's explanation about Momo.
Addy about Momo said, 'she looks at me with her big eyes and black hair.'
The 3-year-old girl's mother also said, 'My heart wants to come out of my chest but I keep it together because she is only three and I don't want to alarm her.'
She further said, 'I asked my daughter that what Momo say to you?'
Her daughter replied that Momo wanted her to hurt herself and wanted to go in the garbage. To which her mother Bianca further asked, 'what else does she say?' The girl told her, 'Momo wants your princess to jump from the high slide and hurt me.'
Meanwhile, Adaline is the latest youngest victim of the Momo challenge who has encountered with the character of Momo.
However, the challenge was first started from the United Kingdom where violent images and instructions have been sent over social media.
Reports suggested that the Momo challenge can appear in the middle of the children's video and encouraged children to contact the female character through WhatsApp.
If any child didn't follow their instructions then, they threaten the child for not completing the orders. This terrified challenge had taken the lives of people in some extreme cases.
To save a child from such traps, instead of getting panic, parents should beware their children from falling in such stupid challenges.
Also read: OMG! Woman discovers snake inside a shoe in her suitcase; what happened next will give you nightmare!